Group Of White Men Attacked A Black Security Guard Beat Him Up For Asking Them To Moved Their Boat At The Sea Side (Video)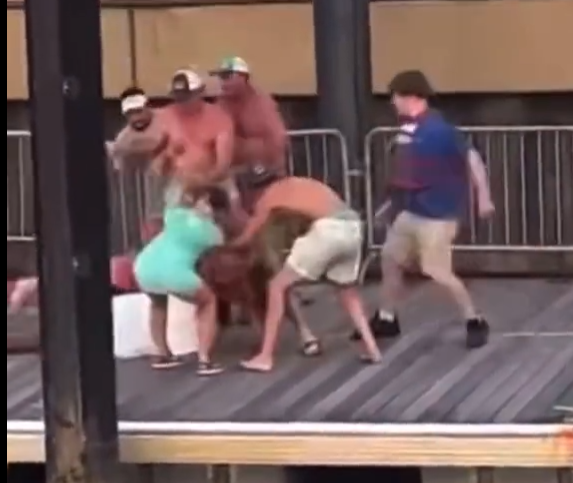 In a recent incident that unfolded at a local marina, tensions escalated as a group of white men clashed with a black security guard after being asked to relocate their pontoon boat to accommodate the docking of the historical vessel "Big Harriot." The confrontation took a violent turn when the men not only refused to comply but also resorted to attacking the security guard.
According to eyewitness accounts, the situation quickly escalated as the white men became confrontational and aggressive towards the security guard, who was simply carrying out his duties. The security guard, whose identity has not been disclosed, had requested the relocation of the pontoon boat to make space for the "Big Harriot," a renowned vessel with historical significance to the community.
As tensions flared, a group of bystanders immediately sprang into action, sensing the urgency of the situation. A group of black men, witnessing the altercation, rushed to the aid of the security guard. Displaying immense bravery, they intervened by defending the security guard and eventually managed to subdue the white men who had turned violent.