People Are Gossiping Me: Yul Edochie reacts after his father Pete Edochie denied his second wife, Judy Austin (Video)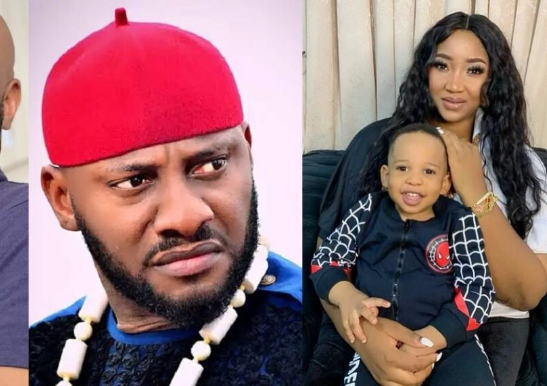 Yul Edochie, a prominent figure in Nollywood, has taken a stand on the controversy that's arisen following his father, Pete Edochie's recent interview. During a conversation with Chude, Pete Edochie disavowed any knowledge of his son Yul's second marriage.
In the interview, Pete distanced himself from Yul's decision to end his marriage with May and take on Judy Austin as a second wife. Pete, who has five sons, made it clear that he refrains from meddling in their affairs unless they involve him directly. He mentioned that he came across the news of Yul's second marriage just like everyone else did.
As reactions to Pete Edochie's interview flooded in, Yul responded via a post on his official Instagram page. The post included a video showing Yul and his second wife, Judy Austin, strolling around a house while Judy showered Yul with compliments.
Yul Edochie captioned the video with the words, "When people gossip using your name, this is the way to respond."
Here's a look at the post:
Pete Edochie's interviews have sparked significant attention online, resulting in Yul Edochie once again becoming a hot topic of discussion. The video was shared on Facebook as an attempt to counter his father's statements in the viral interview.
This social media post from Yul Edochie has ignited a debate among his fans and followers. Opinions on the matter are varied, with some individuals criticizing his actions while others show their support for him.