I Have Never Heard Of That: Jada Kingdom Denied Being in Relationship with Burnaboy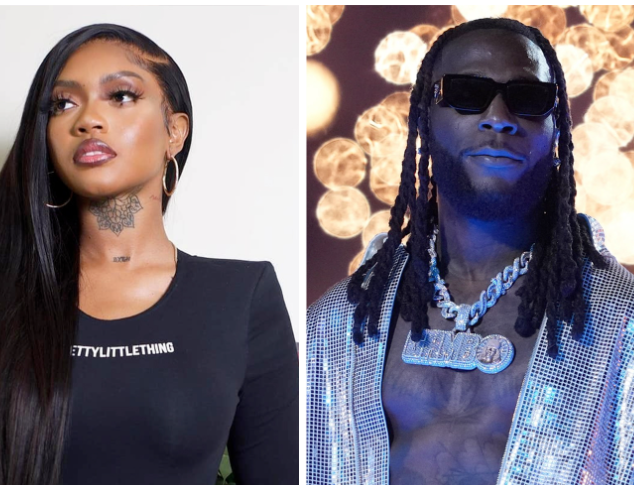 In recent trending news, the internet was ablaze with rumors about a potential romantic relationship between Nigerian superstar Burna Boy and Jamaican singer Jada Kingdom. Speculations further intensified when claims arose that Burna Boy had gifted Jada Kingdom with expensive bikini bags.
However, the truth has finally come to light as Jada Kingdom addressed these rumors during an exclusive interview.
In the candid interview, Jada Kingdom was directly asked about the rumors of her alleged romance with Burna Boy. she swiftly put the speculations to rest, asserting that she is unaware of any such relationship. "I have been on the street, but I haven't heard of that," she calmly replied, dispelling the gossip that had captured the attention of fans worldwide.
Her statement left people in surprised, because every one has already believed they were both in relationship but now she is saying contrary:
@nuel: Wetin people norr understand for this country chai😂😂, she said she's always on the streets she has never heard it on the street she did not say we're not a thing cus all the comments here de fall my hands una no go school of understanding😂
@solo: "Never ask a woman about other men. Either she'll tell you a lie, and you still won't know, or if she tells you the truth, you might not have wanted to hear it in the first place" – Malcolm X