Davido must come out and Apologize to Us Muslims, even though Davido has finally deleted the Posts from his accounts – Spokesman of Nigerian online Muslim Community Abubakar Sadauki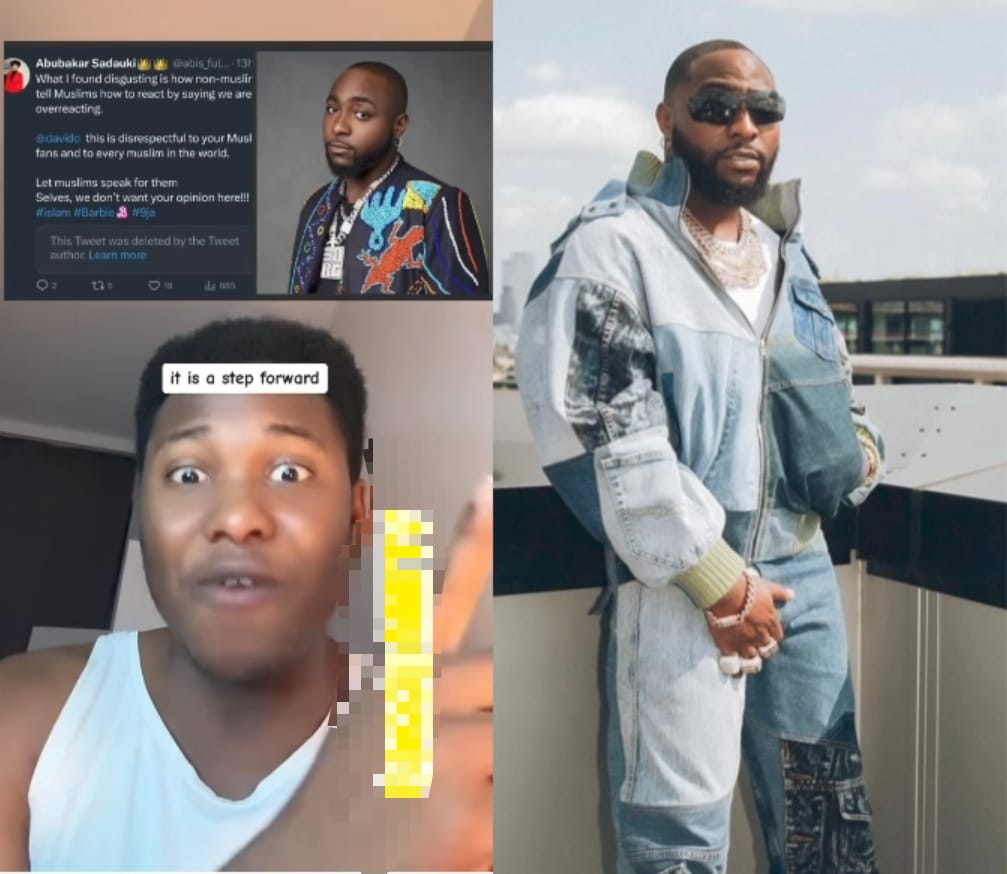 Nigerian music superstar Davido has come under fire from the country's Muslim community after posting controversial content on his social media accounts. Despite eventually deleting the posts, the online Muslim community has expressed their discontent and insists on an apology from the artist.
The controversy erupted when Davido shared content that was deemed offensive to the Muslim community. The posts caused an immediate outcry, with many members of the community expressing their hurt and disappointment over what they saw as a lack of respect for their beliefs and values.
In response to the growing outrage, Abubakar Sadauki, the outspoken spokesman of the Nigerian online Muslim community, spoke out against Davido's actions. Sadauki emphasized that the deletion of the posts was a step in the right direction, but it was not enough to rectify the damage caused. He stated that an apology from the artist was necessary to acknowledge the hurt feelings and to show that such actions would not be tolerated.
"Davido must come out and apologize to us Muslims," Sadauki asserted. "Even though Davido has finally deleted the posts from his accounts, it is a step forward, but we still demand an apology. Davido can't keep treating the entire Muslim community like second-hand citizens."
See Reactions Below:
@imsparxx:
I still want to ask on big question for Muslims wey carry this religion for head anytime artist use anything Muslim related to make music.
PLS ALL THE TOP LEADERS OF NIGERIA THAT ARE MUSLIM, WHY UNA STILL DEY STEAL FROM THE COUNTRY & YOU STILL GO TO MOSQUE TO PRAY & YOUR FELLOW MUSLIMS ARE STILL CLAPPING FOR THEM. BE LIKE SOMETHING NO DEY ADD UP. ABEG IS THERE A SPECIAL TIME TO BE MUSLIM & RESPECT YOUR RELIGION. UNA NO DEY RESPECT THE DOCTRINE OF NOT SINNING. Na why Arab Muslims no dey rate African Muslims. PURE MISGUIDED priorities to your religion. FIRST OF ALL FOCUS ON FIGHTING ALL THE MUSLIMS WHO ARE DESTROYING YOUR COUNTRY. ABI THOU SHALL NOT STEAL NO DEY UNA QURAN??
@dim: But its actually a funny world we live in 😂 papaya ex who is a Muslim took a picture with the crucifix of Jesus Christ (blasphemy) …nobody even took her serious .Just a short video of people praying una don take am personal nawa ohhhhh.Allow God to fight his battle my bro