Man who fell 47 storeys from skyscraper while cleaning windows lived to tell the tale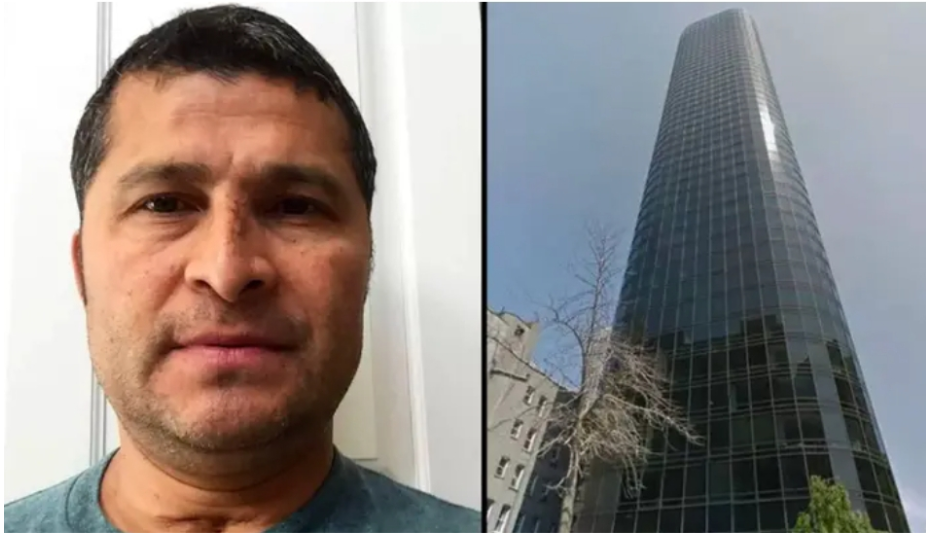 A man survived a really scary accident where he fell from a 47-story building.
This happened while Alcides Moreno was cleaning windows on the morning of December 7, 2007.
He and his brother Edgar, who were originally from Ecuador, were cleaning the windows of a building in New York. When they reached the top of the building, a terrible accident happened.
The cables holding their platform for washing windows came loose from where they were attached. Edgar's side dropped first, and he tragically fell to his death. It's estimated that he reached speeds of nearly 120 miles per hour before hitting the ground.
Alcides followed shortly after, but incredibly, he survived the ordeal.
Sadly, his brother Edgar landed on a wooden fence and died instantly from the impact.
Meanwhile, emergency services found Alcides crouched down near a pile of twisted metal, still holding onto the scaffold controls. He was quickly taken to the hospital, where doctors put him into a medically-induced coma. It turned out that he had suffered severe injuries to his brain, spinal column, chest, and abdomen, along with fractures to his ribs, right arm, and both legs.
He had to undergo numerous surgeries and received an astonishing 24 pints of donated blood, as reported by BBC News.
Dr. Herbert Pardes, who was the president and CEO of New York-Presbyterian Hospital at the time, called Alcides a "medical miracle." He pointed out that survival rates from a fall from a four-story building are already quite low, let alone surviving a fall from a 47-story building.
Alcides woke up three weeks after the accident, and his wife was there by his side.
Despite being called an extraordinary survivor, Alcides sees things differently. He shared his feelings with Morgan Freeman on "The Story Of God," saying, "Losing my brother was a tremendous loss. We were extremely close."
In an interview with BBC News, he expressed similar sentiments: "Losing him was a significant event for me. Edgar lived with me in New Jersey, and we shared many things. He worked with me and tragically lost his life while working alongside me. I believe it took me about three years to overcome my sadness and accept his death. It felt like losing a child because he was younger than me."
After the horrifying accident, Alcides received a substantial settlement, and he and his family have since moved to Phoenix, Arizona. Although he has relocated over 2,000 miles from the site of the accident, the injuries he sustained continue to affect him. He can no longer run, but Alcides is grateful that he can still walk.