Young Boy expose the latest Methods Yahoo Boys doing Local now scam people using Peter Psquare Okoye's identity with Fake video call (Video)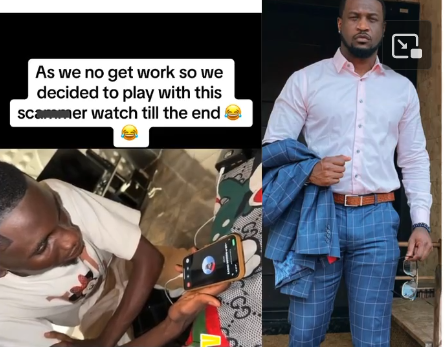 Nigerian young man have shared troubling news about how scammers are now tricking local people. They are doing this by pretending to be Peter Psquare Okoye, a famous person, during fake video calls.
The scammers make it look like a real video call, fooling the victims into believing they are talking to the celebrity. Taking advantage of this fake call, they force the victims to give them money. They promise that if the victims pay N25,000, they will get N250,000 right away. Alternatively, they suggest paying N10,000 to get N100,000 in just three seconds.
this is to warn everyone to be careful when dealing with unknown callers, especially those offering incredible deals. It's crucial to confirm the identity of any unfamiliar person before sharing money or personal information.