Woman locked 77-year-old mother in bedroom and beat her for days until the elderly woman came up with a clever idea that later saved her life from the abusive daughter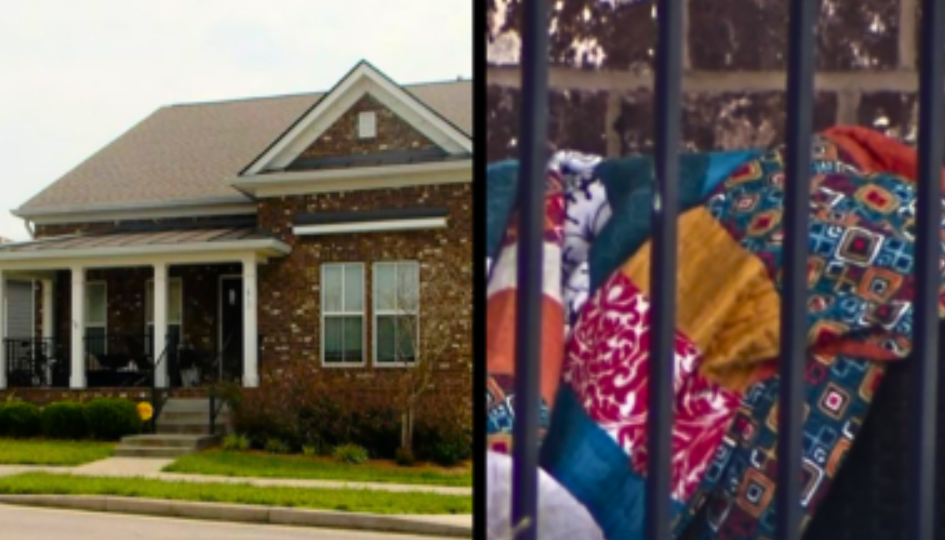 Last month, a 52-year-old woman was arrested for a shocking crime involving her own mother. It's alleged that she held the elderly woman captive and subjected her to physical abuse within their home for an entire week. However, the situation took a turn when the elderly woman devised a clever plan to escape her torment, resulting in her rescue.
A local tv station has obtained a probable cause affidavit that sheds light on the mother's quick thinking. Her clever plan led the police to the residence, where they discovered the disturbing circumstances. The accused, J. Meusel, has been charged with one count of elderly adult abuse, a felony, as indicated by public court records.
The Metro Nashville Police Department responded to a welfare check at the residence in early July. A passerby who had noticed a sign in the window reading "HELP 911" called the emergency dispatcher. When first responders arrived at the location, they found Meusel's mother, who confirmed the allegations of being locked and abused by her daughter for the past week.
Reports from WTVF detail some of the physical violence the mother endured, including arm twisting, slapping, and being struck with a tray.
The responding officers found evidence of abuse, including visible bruises on the victim's arms and legs.
A neighbor interviewed by WSMV expressed surprise, stating that he was previously unaware that an elderly person lived at the residence.
"Surprising, it's a quiet neighborhood so don't really hear a lot going on. I didn't actually even know there was an elderly person in there — we really don't see the neighbors in that house too often," the neighbor said as he pointed to Meusel's home.
The neighbor praised the elderly victim for her resourcefulness in escaping the alleged abuse, expressing both admiration for her courage and distress at the situation.
"It's good on her to do that," he said. "It's terrible she had to resort to doing something like that. I hope she gets the help that she needs, gets the resources she needs, and recovers from all of this, it's terrible. At least she's in appropriate hands now and can get what she needs."
After their arrival at the scene, the police arrested J. Meusel, who was subsequently released the following day after posting a $6,000 bond.
Court documents reveal that this is not Meusel's first legal entanglement. She was charged with misdemeanor domestic assault leading to bodily injury in April 2023, although the details of this charge remain unclear. Records also indicate that Meusel faced similar charges in 2006 and 2022, but both cases were ultimately dismissed.