This Life Don Spoil: Nigerian Lady Left Surprised After Spotting Underage Boy And Girl Lodging in a Hotel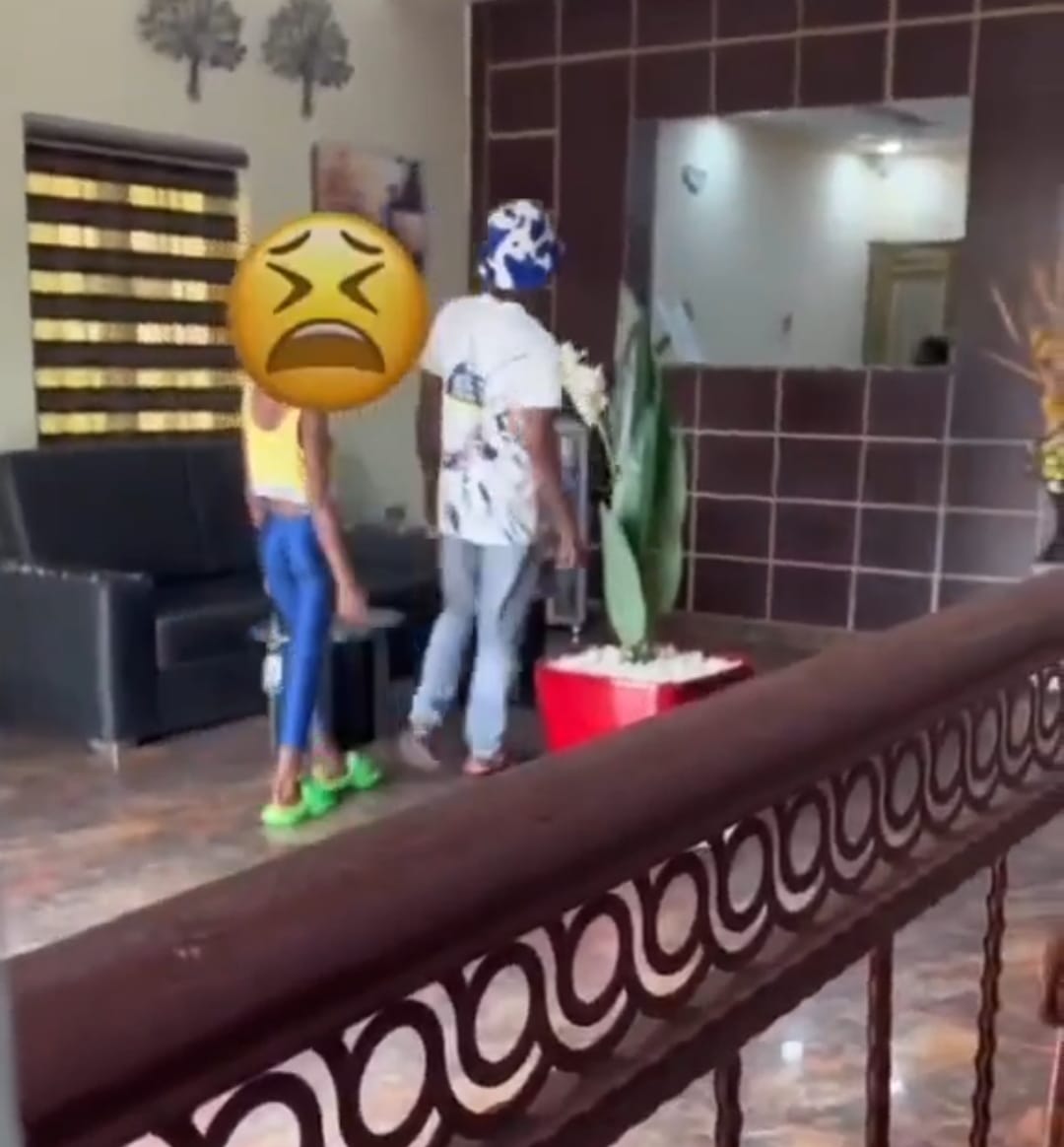 A shocking video footage posted on Instagram has ignited serious concerns among social media users as it captured two underage boy and a girl allegedly staying in a hotel.
The video, which quickly went viral, has left netizens questioning the state of today's youth and parental responsibility.
In the video, the two teenagers, who appear to be no older than 14-15 years old, can be seen engaging with the hostel receptionist while booking a room.
Despite their young age , they successfully paid for the accommodation and proceeded to enter the hotel room together. What raised even more alarm was the boy's seemingly gesture, wrapping his hands around the girl's neck as they entered the room.
Social media users were quick to react to the distressing scene, expressing their disbelief and concern over what the world is becoming, while other blame the hotel managements for allowing them.
@i.amjoshh reacts: Hotels and lodges are part of the problems we're having now. The managements can't see beyond their love for money. While growing up, going to a hotel was something that was only meant for adults, even at 18 I still had that mentality… These managements need to do better.
@gyllian reacts: She might have a small stature but if she is still a child, this social media that kids will be wrong things and people will say, it's their body and you should let them live their life …if you talk, they will say when you give birth, train your kids the way you like ..wetin concern me, na she and her kpekus go hear am
Many questioned how such young individuals could be involved in such behavior and raised concerns about the lack of parental supervision.