Say Yes! People Scream As Boy Propose To His Girlfriend On The Day Of Her Graduation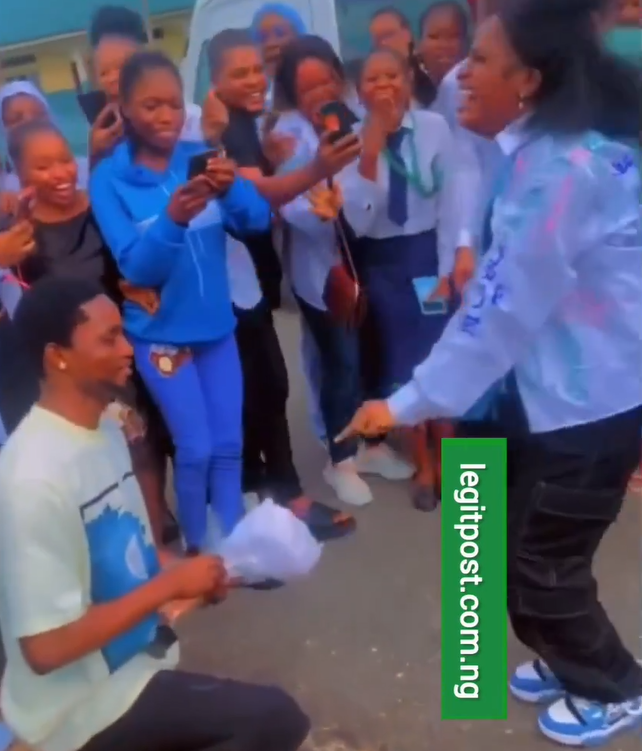 A young Nigerian boy created a memorable moment during his girlfriend's graduation by taking a brave step to propose to her.
The entire incident was captured in a video shared on Instagram and quickly gained attention online.
In the video, the boy can be seen getting down on one knee and offering a ring to his girlfriend, while fellow graduates cheered and encouraged her to say yes. At first, the girl was surprised to see her boyfriend proposing in front of everyone.
However, as the excitement grew and her friends urged her on, she eventually accepted his proposal with a smile.