Lady Calls Out Her 'Ex Boyfriend' for Abandoning Her and Their Child For Seven years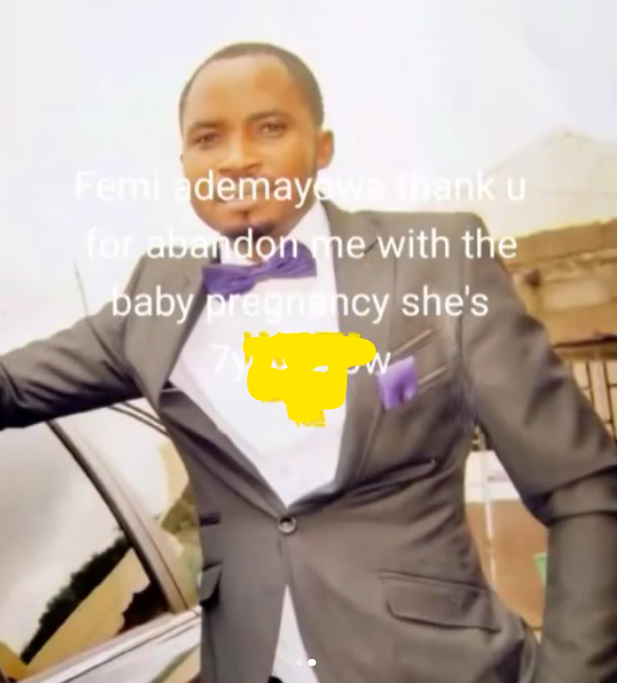 A Nigerian lady has opened up about the pain and struggle she has endured after her ex-boyfriend allegedly abandoned her and their child. The woman posted a picture of her ex-boyfriend, Femi Ademayowa, alongside their son, along with a heartfelt caption detailing her difficult journey as a single mother.
According to the emotional post, it has been over seven years since Femi Ademayowa walked out on the lady and their child, leaving her to shoulder the responsibility of raising their son all by herself. The heart-wrenching revelation has sparked a wave of reactions on various social media platforms.
While some users expressed sympathy for the woman's plight, others indirectly criticized her for getting pregnant by a man who did not show any signs of commitment or responsibility towards her. One social media user urged women to be cautious and vigilant, advising them to steer clear of unprotected sex with men who have not expressed a genuine desire for a long-term commitment.
The discussion took a heated turn when another user questioned the prevalence of such abandonment cases by men, wondering why some fathers fail to step up and take responsibility for their children. The user pointed out that if a woman is willing to involve the father in the child's life, it becomes the man's duty to provide both emotional and financial support.