Lady Arrest Her Boyfriend For Refusing to Pay Back The £20400 She Borrowed Him in Their first Month of Dating After Calling Him Out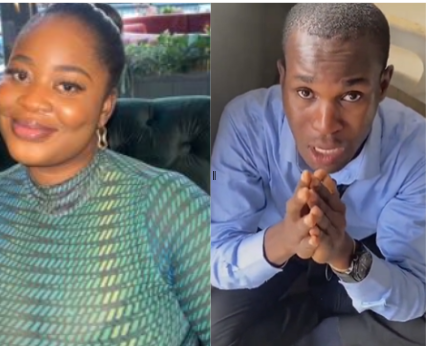 Lady whose name is Olamide has taken to social media to publicly call out her boyfriend for failing to repay the substantial amount of £20400 that she lent him during their first month of dating. The relationship, once filled with affection and promise, has now turned sour due to financial disputes and alleged deceit.
Expressing her frustration, Olamide vented her feelings on social media, stating, "Owing me £20400 and it's from one excuse or the other. Failed promises, evading payment and paying bounced cheques into my account, and yet I've been more than patient and understanding, and this bastard is still taking me for a fool."
The aggrieved lady further questioned the character of her boyfriend, expressing disbelief at his seemingly cold, callous, vindictive, and arrogant behavior. She also accused him of lacking empathy, stating, "How can such a young guy be so cold, callous, vindictive, arrogant, and lack empathy so much? Omo, we have lucifers living among us because what is living inside that boy is beyond demonic."
Since April, Lady Olamide and her boyfriend have been in a tough situation regarding money. Lady Olamide claims that her boyfriend has been making false promises, giving her false hope, and even sending her checks that bounced. They officially broke up on May 12th, and since then, Lady Olamide has been asking her boyfriend to repay the £20400 she lent him. It has been a difficult and stressful time for her.
To provide evidence to those who have been asking for proof, Lady Olamide shared whatsapp chats between her and the guy to support her claims:
After receiving advice from social media users, Lady Olamide decided to take action and report the matter to the police and man was eventually arrested.