I want to Kill myself" – 19year old Girl Joy Mmesoma Ejikeme who forged her jamb result, Cries out to Nigerians, says she is suicidal and begs for forgiveness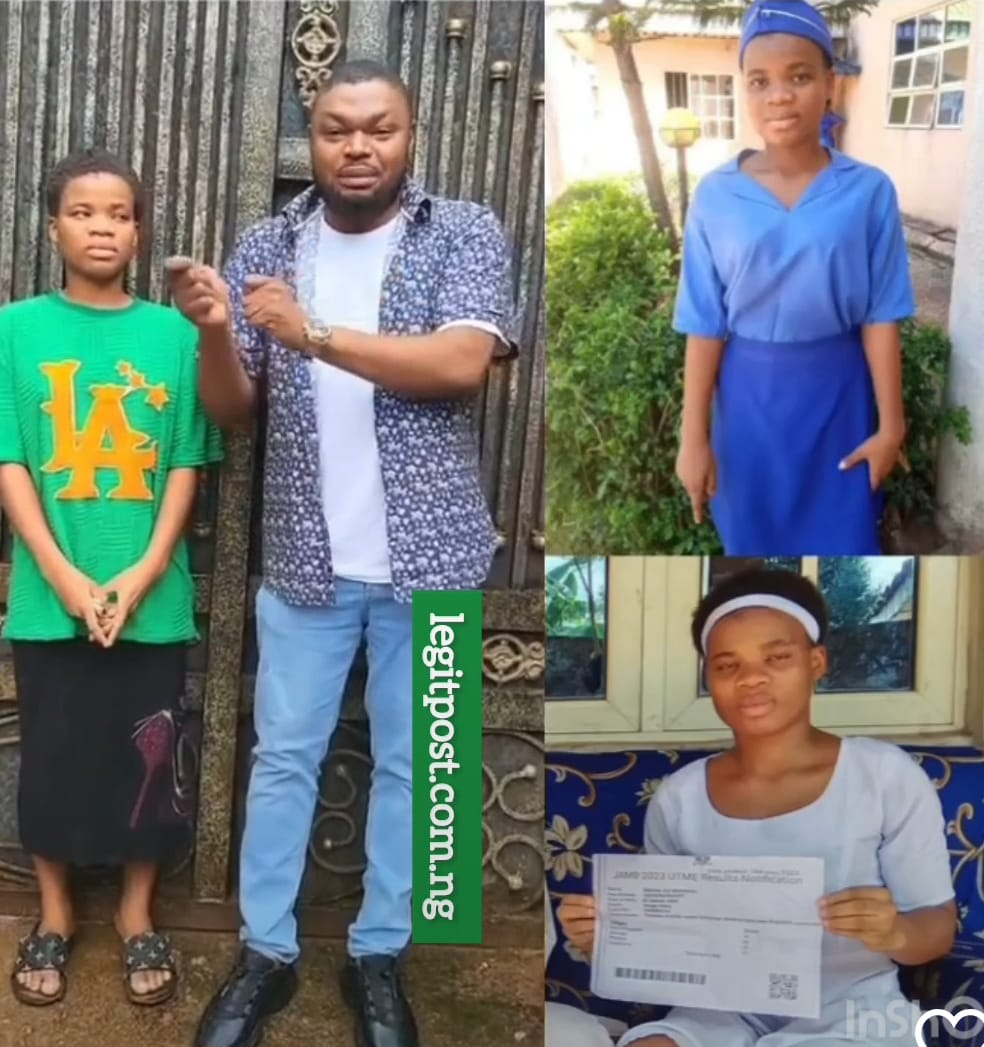 19-year-old Joy Mmesoma Ejikeme, who recently found herself embroiled in a forgery scandal involving her JAMB result, has reached out to Nigerians in a desperate plea for forgiveness and revealed her inner struggles.
Distressed and contemplating suicide, she has captured the attention of renowned activist Harrison, who has stepped in to console and support her during this difficult time.
Joy Mmesoma Ejikeme, a young student aiming to secure a place in higher education, was accused of resorted to forging her JAMB (Joint Admissions and Matriculations Board) result, an act that has garnered widespread attention and controversy.
The revelation of her actions sparked outrage and disappointment within her community, leading to a deep sense of remorse within Joy.
In a heart-wrenching cry for help, Joy opened up about her emotional turmoil, confessing her suicidal thoughts and expressing remorse for her actions.