"I Killed My Baby for a Matter of Convenience"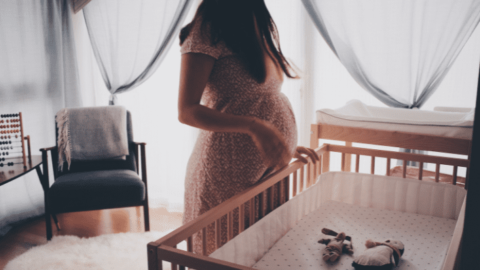 By the time he was just 12-years-old, Bob had already entered into sexual relationships. At 15, he had his first abortion. By 16, he'd already "destroyed and murdered two lives."

"It was a matter of convenience," he recalls. "I killed my baby for a matter of convenience."

When he got married, Bob brought pornography into his marriage. It was toxic. Beyond that, when he and his wife got pregnant the first time, she had been unaware for almost four months — consistently taking birth control in the meantime. Doctors advised them to abort their baby. And so they did.


A year later, his wife got pregnant again. She didn't want this baby, and she had Bob take her to get an abortion.

Four lives. Bob had willingly taken four lives. And the guilt had finally caught up to him.
He threw himself into work, hoping that filling his time would fill the void in his heart, and in his soul.
Another broken soul, who would later become Bob's wife, had a similar encounter with abortion. She hadn't killed four of her babies, just one. But her experience, like Bob's, is one that has never left her.

In fact, it broke her.

"That day, my son didn't know what was happening," she says. "He was growing and moving and developing, and one day someone comes in and rips your life apart; just comes in and tears your limbs off, and it's supposed to be OK."

She shut down and put walls up, creating inner-vows that another person would never be able to hurt her again. She vowed to never be vulnerable again.

But God found his way in. He opened up her heart to His love and His grace. And in time, she grieved, and she found forgiveness in Jesus Christ.

Bob and this woman's two shattered hearts came together 20 years ago. They met, and immediately shared the same hurt and pain and grief. And it was in their brokenness that each of them found God.


The two got married, and started trying for kids right away.
But it wasn't that easy. For years, they tried and tried to have babies. They got tested, they went to doctors and they prayed for forgiveness, thinking that their past sins had led to a "punishment" now.
They had murdered the children they'd been blessed with before, so why would God give them the children that they wanted now?

Because He's SO good, and so faithful. God's love and his blessings, his forgiveness and his mercy, it's unconditional. It was earned for us when Jesus died on the cross for our sins.

Through fasting and prayer, Bob and his now-wife got pregnant.

It was joyful, and it was painful. In seeing the beautiful life God had entrusted them with, the couple was flooded with the emotions of their past life of sin and abortion, self-interest, and ultimately the overwhelming weight of realizing the gift they'd given up:

"In my ignorance, in my pain, in my hiding, in my sin, in my wanting love, I aborted an innocent life, and I'm a sinner in need of a savior. But God. He came down rescued me, washed away my sins, made them white as snow."

We were never created to live shackled down by guilt and shame. But we are born sinners — every single one of us. And there is redemption and freedom from sin that is only found in Jesus Christ.


God has taken the wounds that haunt them from abortion, and turned them into a weapon for the Kingdom of heaven.

In sharing their testimony, others will know that they are not alone. No one is too "bad" or too far gone to receive the grace and love of our almighty Father. He created you, He loves you and He knows your heart.

Give it to Him, and you'll never know guilt again.