I Don Catch Am Today: Lady Accidentally Bumped Into Some One Who Has Been Owning Her For Months (Video)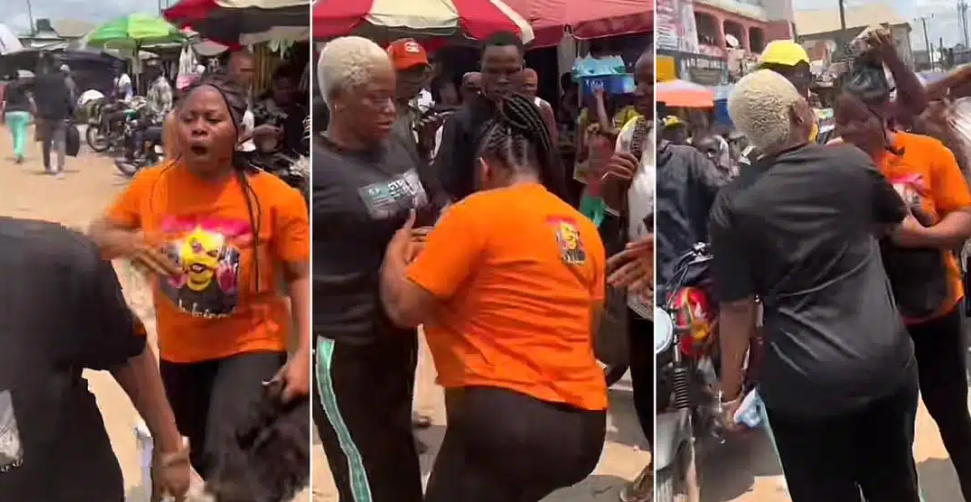 Big drama unfolded when a lady ran into a person who owed her money for three long months. The story revolves around a TikTok user with the handle @alexcyndy4, who spilled the beans in a video capturing the intense moment she finally nabbed the persistent debtor.
In the video, she had a tight grip on the debtor, demanding the owed payment. Onlookers around tried to pry them apart, but Alex wasn't letting go.
She even pulled off the girl's wig, all the while revealing that the girl had blocked her across every online platform.
Alex took to her keyboard, sharing her story with the world, saying, "Today I caught the girl owing me for the past 3 months now, and she blocked me everywhere. This one will serve as a lesson to all the debtors out there – how can you owe someone and still have the audacity to block them?"
Other users chimed in with their own stories and comments on the situation. @Pretty short gal added her voice, saying, "I'm determined too. Even the one who owes me 75k, I'll track them down and get my money."
Meanwhile, @Asaluxuryhair_touchInt'l shared, "I don't know where to find the person who owes me 550k, and it's a guy."
@Uwa shared her frustrating experience, "Someone owes me since March. I call, she doesn't answer. I send messages, she reads and doesn't reply. Is that not sheer wickedness? People can be so unbelievable sometimes."
Taking a more direct approach, @Angelina suggested, "You should have given her a good slap. She would've understood then."
Take a look at the video below to witness the showdown:
[Video link here]