GTB Ole! Nigerian Man Caused Scene Inside GTB Bank After They Debited Over 200k From His Account (Video)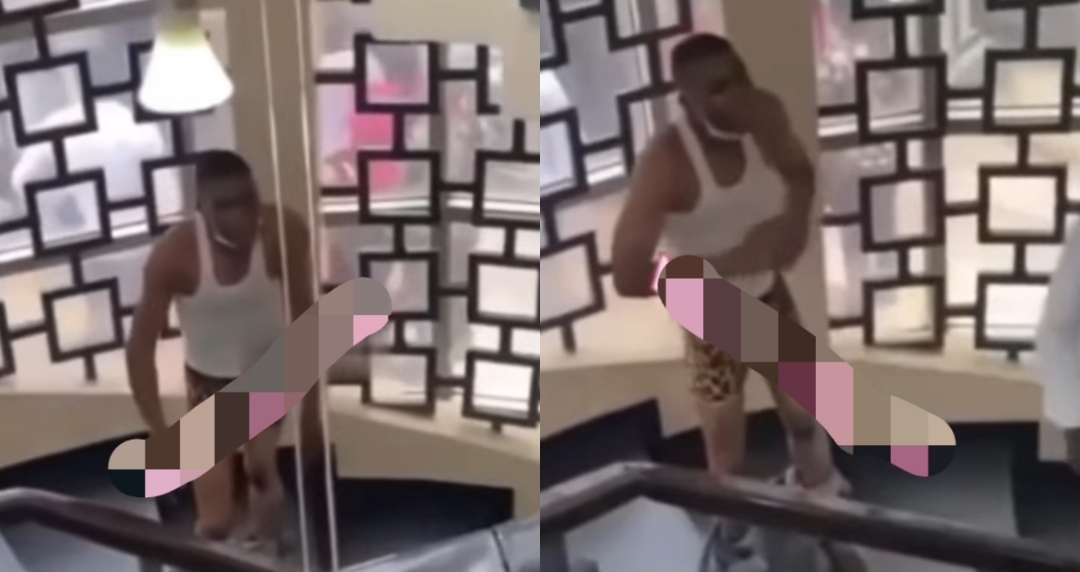 Angry Nigerian has allegedly created a scene at GTBank Bodija, Ibadan branch for allegedly debiting over 200k from his account and they refused to refund the money back to his account.
In the video footage sighted by legitpost on Instagram, the Nigerian man caused a massive disturbances inside the Bank as he pulled off his trouser, repeatedly shouting " GTB Ole, GTB Ole, "
One of the bank security personnel tried to calm him down all the effort was to no avail as the angry man kept on clapping and shouting GTB Ole, GTB Ole, ".
Watch Video Below: