Grandma Steals the Show During Dance with Granddaughter at Traditional Wedding, Video Stuns Many (Video)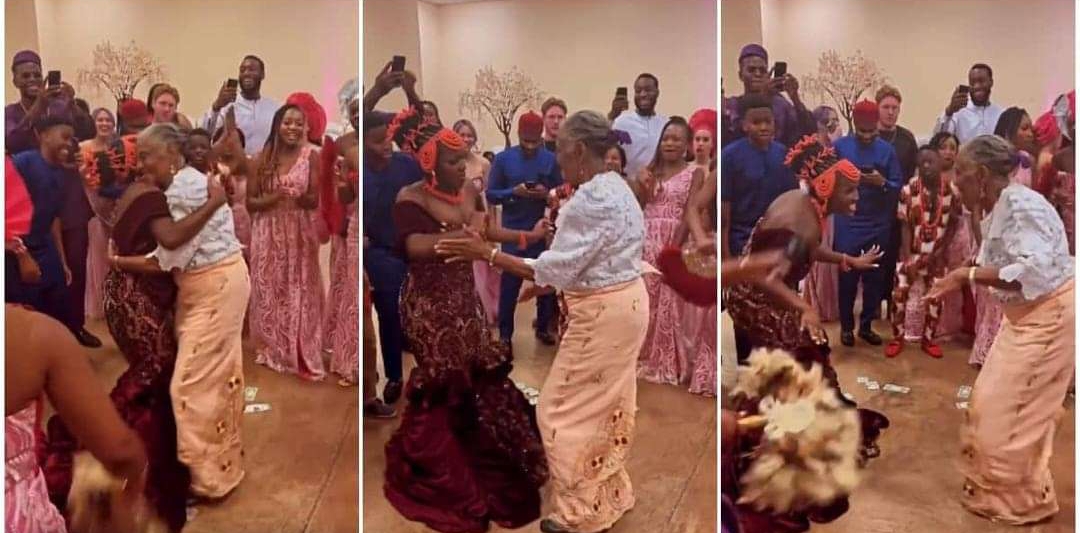 A lovely dance face-off between a grandmother and her granddaughter at the latter's traditional wedding has got people gushing Rocking native wears, the ladies danced from side to side to Nigerian singer Olamide's song titled Wo While their dance steps didn't involve much body work, many persons who watched the video adjudged the granny a great stepper .
Social media users have gushed over a video of a grandmother dancing with her granddaughter at her traditional wedding.
The lovely clip which was shared by @isabellamelodies on Instagram showed the ladies having a good dance time on the dance floor while being surrounded by guests.
Nigerian singer Olamide's hit song Wo could be heard in the background as the ladies copied each other's moves while dancing from side to side.
The granny was able to match her grandchild's energy despite being advanced in age and left many concluding that she must have been a great dancer during her youthful years.
Watch Video Below: