Eniola Badmus is a Professional Pimp, she connects Small small girls to Big Politicians all over Nigeria" – Nigerian lady calls out Eniola Badmus with her full Chest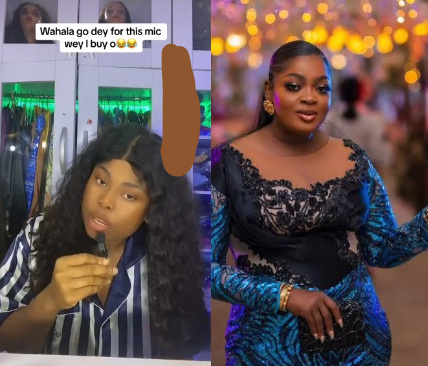 In a recent social media storm, a Nigerian lady has made serious allegations against popular Nollywood actress Eniola Badmus, claiming she operates as a "professional pimp," connecting young girls to prominent politicians across Nigeria.
The lady, whose identity remains anonymous, came forward with these accusations, stating she is ready to take a stand with full confidence.
The explosive revelation quickly gained traction on various online platforms, causing a flurry of reactions from netizens.
@osfjames reacts:
I don't support Eniola but this lady needs to be arrested… this is defamation… she's needs to be thought a lesson… even if it's true.. the matter no even happened to you but to your friend and besides is your frienda kid or was it because Enny no link you to politicias that is why you are bitter towards her… omoh.. you really need to learn your lesson 💯
@nomistake:
Na until one of una go prison because of this allegations without proof na when una mind go come down,imagine speaking for your friend wey still Dey alive 😂😂
Eniola Badmus, a well-known figure in the Nigerian film industry, has yet to respond publicly to these allegations.