"Don't Come to Nigeria, it's Not safe, They Will Kidnap You and I Don't Have Money to Pay Any Ransom" – Nigerian man Advises His Oyinbo boo who Told Him She Wanted to Relocate to Nigeria to Open a Farm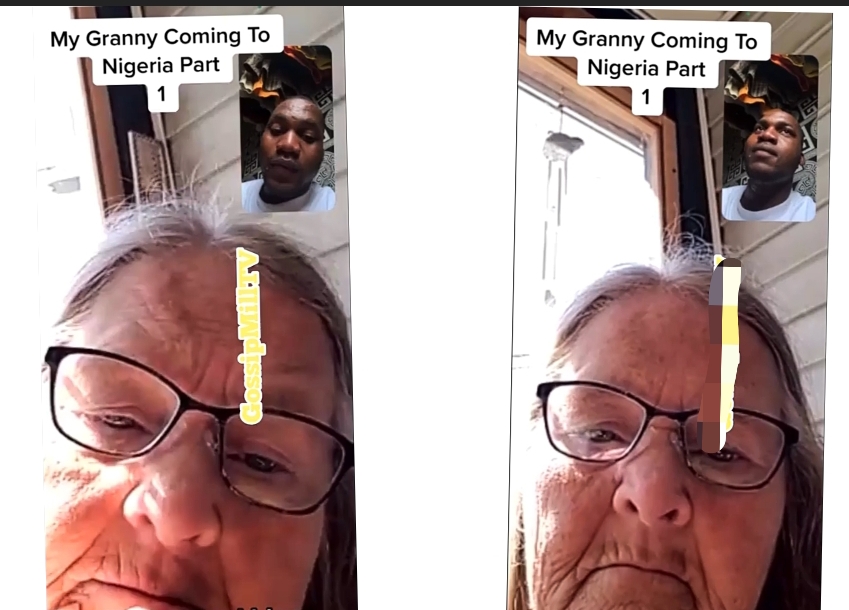 Suspect Yahoo Boy has allegedly Forewarned his white granny Girlfriend not to come to Nigeria and start a farm, due to the problem of insecurity in the Country.
In the video footage sighted by legitpost on Instagram, the Nigerian boy told his granny girlfriend who said "she want come to Nigeria to start farming" that coming to Nigeria to start farming is dangerous rather she should stay where she is and start a farm.
Because if she dare comes to Nigeria she is going to be kidnapped by herdsmen and he does not have money to pay for her release.
Watch Video below;