Close Friends And Colleagues Narrate How Famous Gospel Singer And Mom-Of-4, Osinachi Nwachukwu Died Of Domestic Violence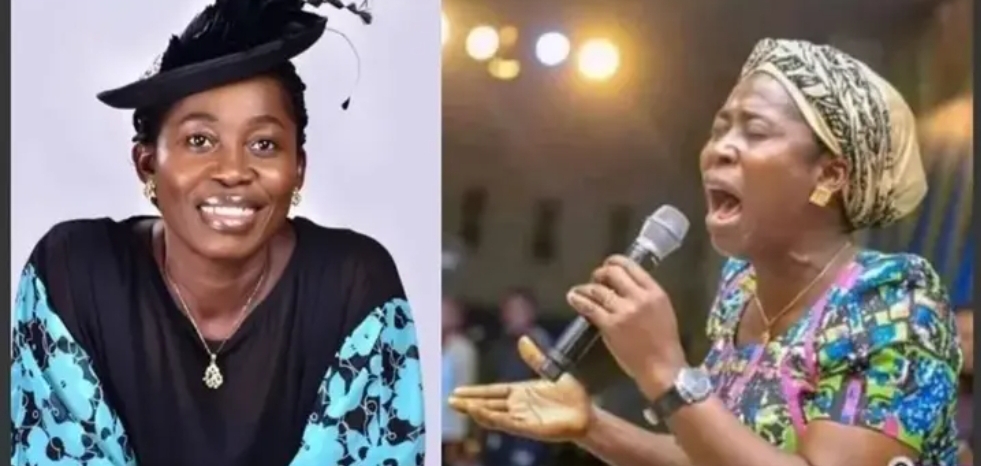 Two days ago, the sad news of popular gospel singer, Sister Osinachi Nwachukwu's death was shared online after battling throat cancer.
According to reports, the Nigerian-talented singer and a leading chorister at Dunamis International Gospel Centre has been on life support for the past two months before she finally gave up the ghost in an Abuja-based hospital on Friday April 8.
Sister Sinach who is known for her angelic voice is popular for the track, Ekwueme. She was 42 years old and is survived by her husband and four children.
Following her shocking death, Osinachi's close friends and colleagues have called for the immediate arrest of Mrs. Osinachi's husband.
Several reports had it that the late Osinachi was in an abusive marriage. Sources affirmed that the church at various times intervened in the case, but the husband was not ready to listen to anybody.
In a post shared on Facebook by one of her close friends, Gold Martins, Osinachi was suffering domestic violence in her home and had confided in some other friends about what she was going through at the hands of her husband.
However, being a gospel minister, Osinachi was afraid of what the world would say if she ended her marriage after four children.
Martins further alleged that the church would not be ignorant of what Osinachi was passing through in her home, stating that if she could tell a total stranger, then her pastor must be aware.
Another Facebook user, Gloria Solomon also alleged that she hosted Osinachi for a program in 2019, and it was a terrible experience with her husband when she arrived for the programme.
According to Gloria, the late gospel singer shared scary marital issues with her and how she had to sneak out of her home to honour the invitation.
She added that Osinachi's husband threatened her on the phone and assured her that his wife would not return to his house.
Gospel singer, Frank Edwards also reacted to the demise of his colleague. Frank in his post stated that an "Unreasonable human being" put off Osinachi's shinning light. He wrote;
"So that Unreasonable human being finally put off a shining light. I won't say much now , I'll let the former Nddc director ( AUNTY Joy ) who did everything possible to stop this from happening talk 1st, but it still happened. we tried to stop this
Others who also reacted to the viral post on Facebook affirmed that Osinachi's husband abused her and had kicked her in the chest, the reason she was hospitalised and died after five days of being on life support.
Reacting to the reports, popular Nigerian gospel music minister, Asu Ekiye, also called for the immediate arrest of Osinachi's husband.
According to sources, the late singer went into a coma after her husband kicked her in the chest and she collapsed. Reacting to the sad news, Ekiye said the police should waste no time in arresting the man for questioning.
Asu Ekiye statement reads as follows;
"If what I hear about Domestic abuse is anything to go by, then I hereby endorse the call for the arrest of the husband of Osinachi immediately for questioning."