Chief Imam, Others Perform Funeral Prayers On Oba Adeyemi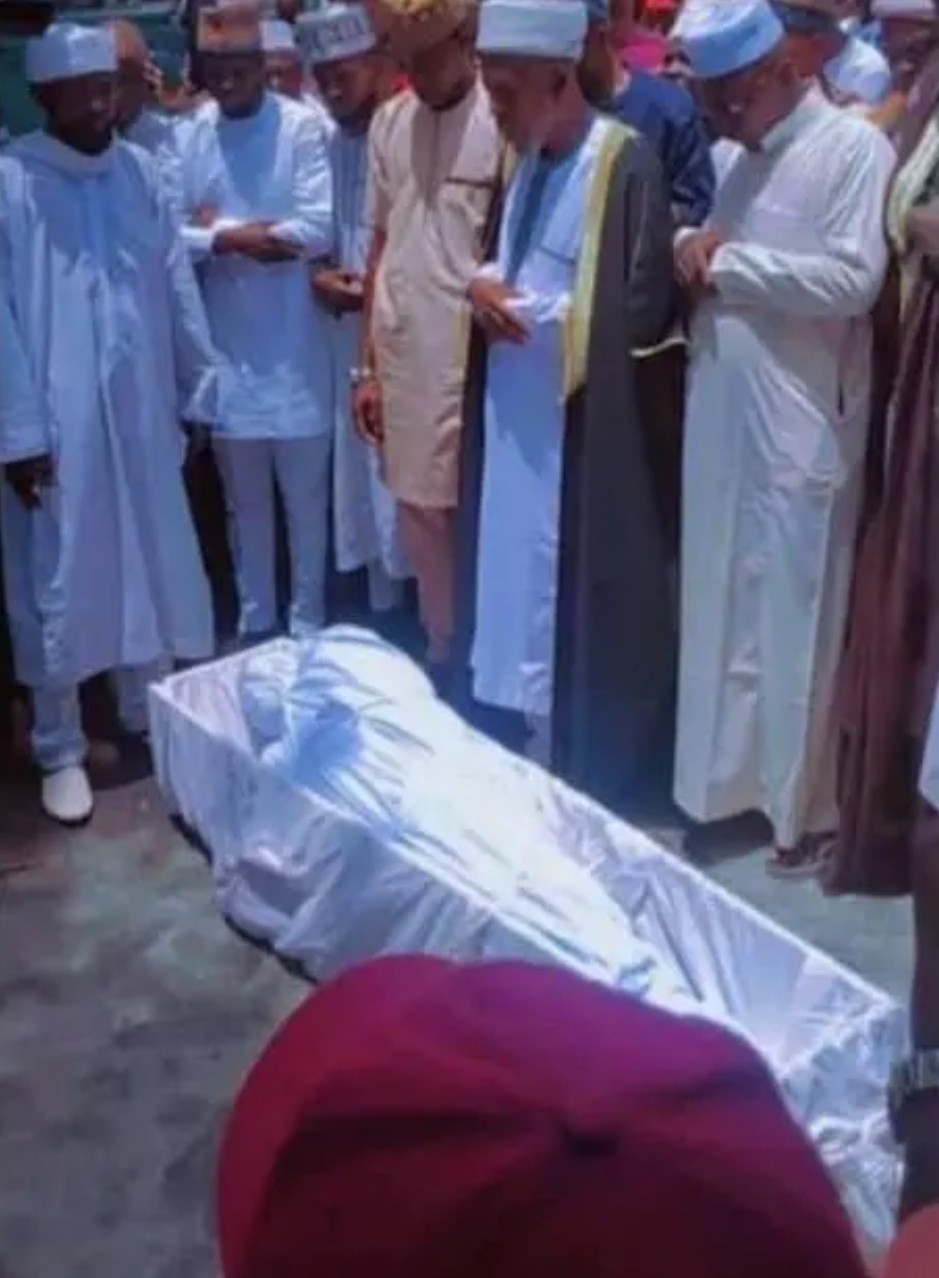 The Chief Imam of Oyo, Sheikh Mos'ud Ajokidero and other notable Islamic clerics in Oyo and neighboring towns have performed the funeral (Janazah) prayers on the remains of the departed Alaafin of Oyo, Oba Lamidi Adeyemi
The prayers, which held outside the Aganju forecourt, took place few minutes few minutes before noon.
He is to be taken to Baara, a 5-minute drive from the palace, where Alaafins are lowered.

His popular princes and princesses like Babatunde, Skimeh, Bayo Adeyemi, Taibah Adeyemi-Agaba and others were present.
Ṣalāt al-Janāzah is the Islamic funeral prayer; a part of the Islamic funeral ritual. The prayer is performed in congregation to seek pardon for the deceased and all dead Muslims.