Beautiful Female Soldiers Dance Like Robots in Uniforms, Their Video Goes Viral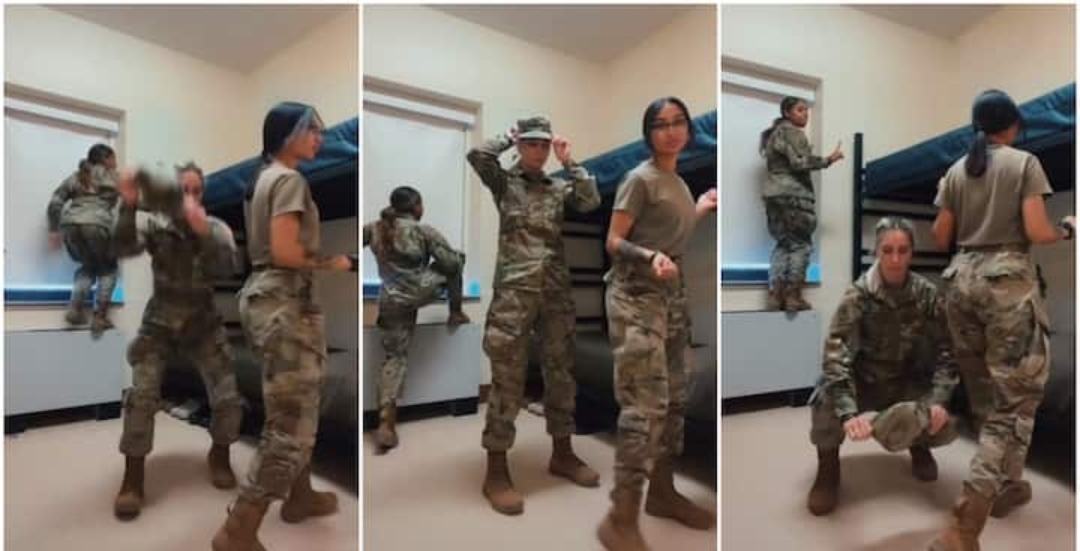 Three pretty female soldiers have taken the internet by storm with htier short but lovely dance clip The clip.
shared by one of the ladies on TikTok captured the soldiers doing a robot-like dance while taking different positions While many persons.
commended the ladies for their service as soldiers, others found the video offensive.
Mixed reactions have greeted a viral video of three female soldiers dancing like robotos.
In the funny TikTok video, the ladies taking different poses in what looks like a lodge danced like robots.
The video was captioned, "we're ready for Ukraine.'
One of the ladies backed the camera and climbed a window-like structure as she did her own robot-move to the song Listen To Me Now by Nghigiango .
The video gained massive traction and has been watched over a million times. It has also received criticisms and commendation from netizens.
Tap Link to Watch the video.
https://vm.tiktok.com/ZMNLyqe5L/?k=1