You Came From Poor Background: "If your man is not paying your bills, you are single" – Rema Decrees Got Roasted By Netizen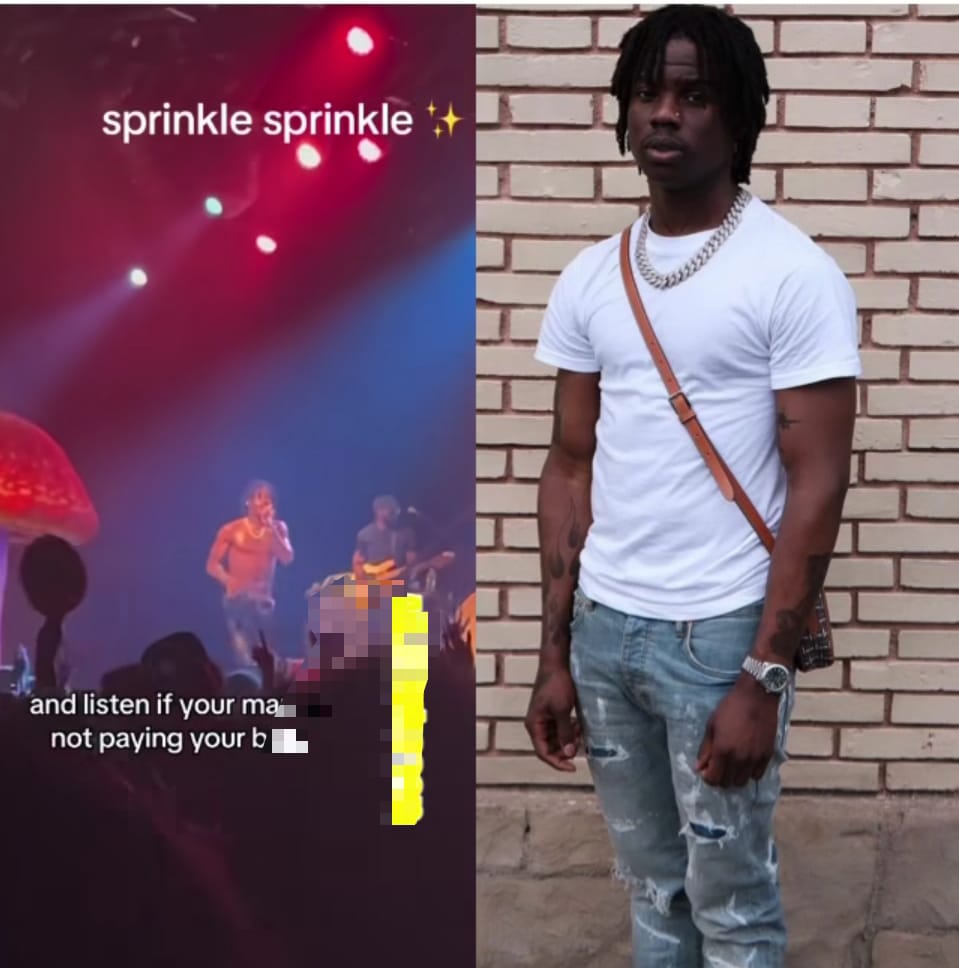 Nigerian secular singer, Rema, caused a stir among his fans and followers during a recent performance outside Nigeria when he made a statement that left many ladies screaming with both excitement . The "Calm Down" crooner addressed the audience and declared, "If your man is not paying your bills, you are single."
The statement triggered a wave of mixed reactions. While some female fans embraced Rema's words, seeing it as a call for dependence, men did not appreciate that can of statements they accused the young singer of disregarding the efforts made by men who may be facing financial struggles but still do their best to support their partners in their own way.
They argued that measuring a relationship solely based on financial contributions could undermine the importance of emotional support, love, and other non-monetary aspects that enrich a partnership.
A male social media user (londonspec1) gave a strong criticized, expressing his anger by calling Rema names, saying he comes from a poor background and still seems poor in their eyes. He accused him of deceiving girls who they believe lack intelligence.
He also pointed out that Rema didn't consider how other men, who came to the show with their girlfriends, might feel after hearing his statement. They warned him against making such remarks in the UK, suggesting that people there might resort to violence, saying "niga might use metal on u and u end up with ancestors."
Another male netizen reacted : Dumbest thing I've heard him say,all this niggas as soon as they get some money ,they just start talking shit , when he was broke he never spoke like this, or try downplay what men have to go through to get some money, not everyone can be an artist and get payed to talk shit icl,so miss me with that 🤷🏾‍♂️😒.
@teno reacted:
"My man! My man" the man? A 20yr old boy who's still supposed to be under his parents. Y'all rush into maturity too early and feel trapped in it even before the main thing starts.. take your time and enjoy your young age sha cos when you finally become that man you're so hungry for, you go Dey find way to escape.