Why I can never take back my husband if he cheats – Anita Joseph Spills Amid Nkechi Blessing's Messy Breakup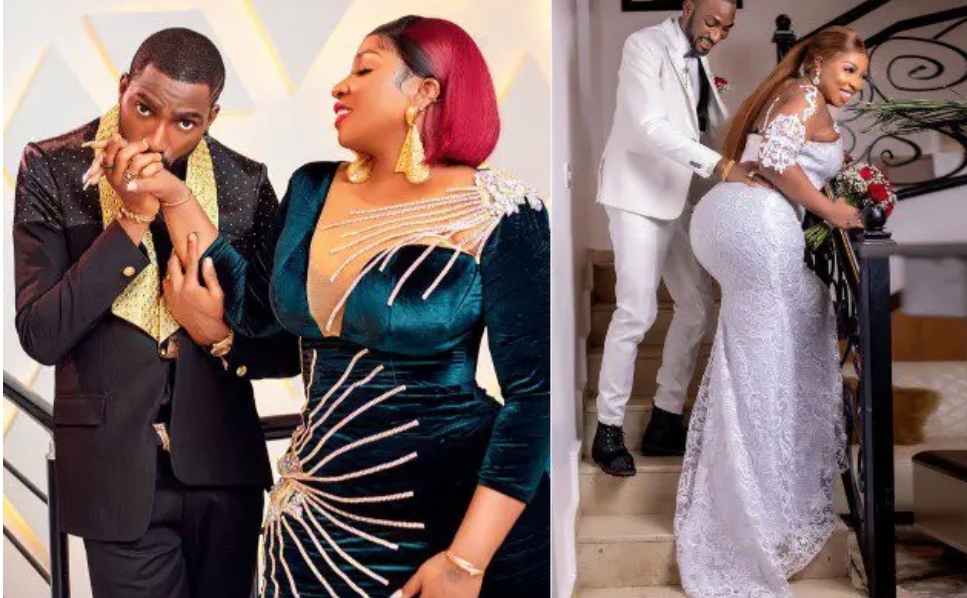 Unarguably It is no longer news that a lot of celebrity marriages and relationships are crashing or on the verge of a divorce amidst so much drama and controversies.
For actress Anita Joseph married to celebrity hype man, MC Fish, she is not ready to forgive or take back a cheating husband or partner.
In an interview the screen diva who ceases every opportunity to flaunt her happy marriage online said, although it is a tough decision to make but she would rather not take back any partner who engages in extra marital affairs.
Hmmmmm that's tough oh. But Nooo I won't take him back," she said.
Asked if she can tattoo her husband's name or face on her body, the actress stated that as long as it is going to be a mutual act, she is game for it.
"Yes, why not? After all it is nobody's business. He can tattoo mine too so there's nothing there."
Anita Joseph also reveals what she does differently to secure her happy place and ensure her marriage never ends.
Shes said: "Celebrity marriage is not easy a lot of pressure out there but you must kwechiri (Persist). I don't really do anything special to maintain my marriage but I put God first. I also knew what I wanted before going into marriage. What my mother taught me about marriage is still embedded in me. I have a lot of marriage tips that I've given out for free to some of my ardent followers, but now I want to sell those tips (laughs). My mum taught me to shut up when hubby is talking and not to talk back especially in arguments; two captains can't be in one ship for that ship to move smoothly. Well, it is not like you can't say your piece but there is a time to pause and let him talk. These things are not easy but for two to work you must agree.