What Can I Do Now! My Aunt Has Given Me An Ultimatum To Either Choose My Husband Or Her But There Is More To It- Lady Narrates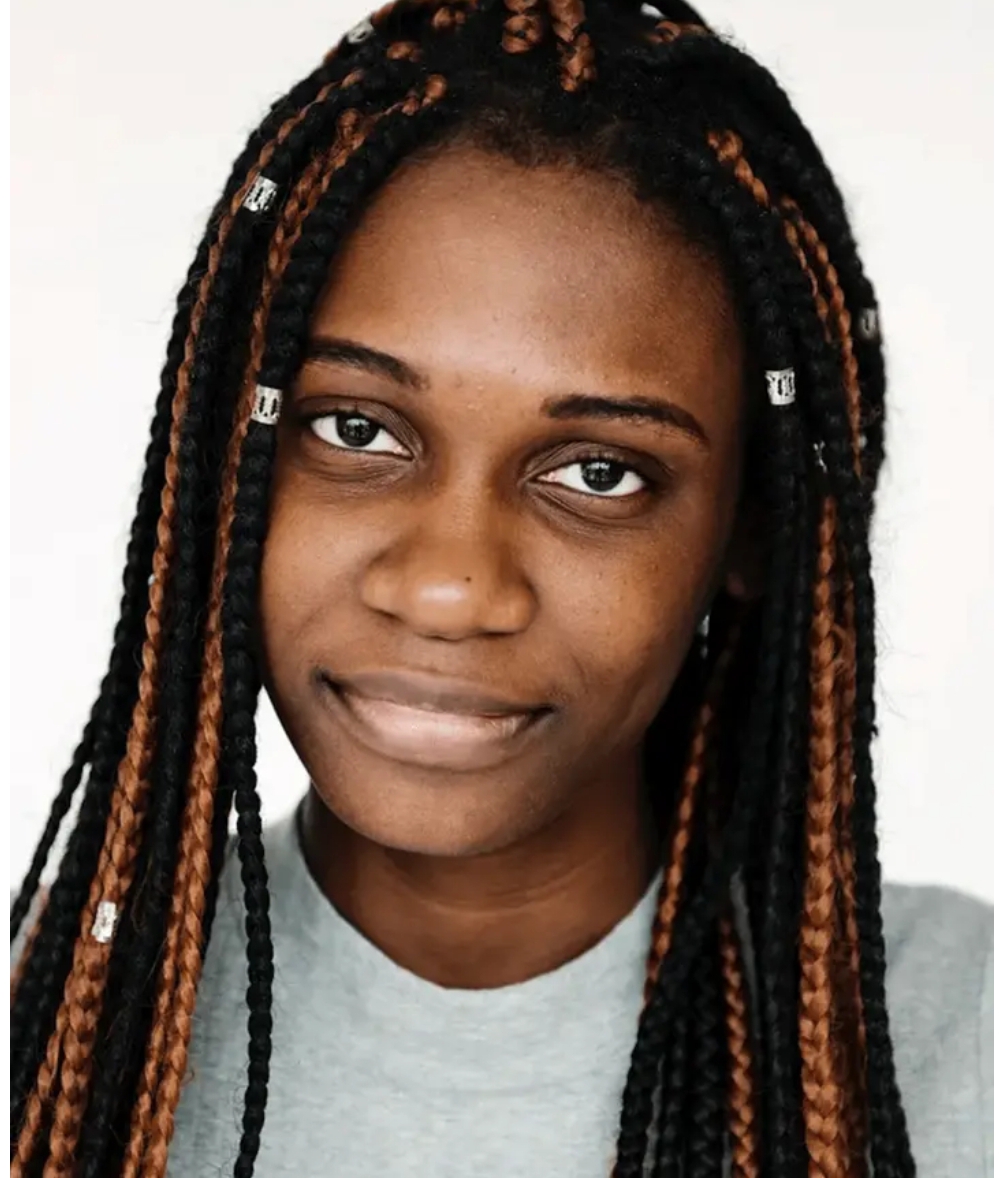 My mom died when I was in SHS. I was just a couple of months old in JHS when I had a call from the house that my mom has died. I cried for her and cried for my future. I didn't know what I was going to do without her. I didn't know my father so I was wondering where I was going to live. I was wondering if I could continue with my education. When all the odds were against me, my aunt came through for me. She's my mother's junior sister and was in the military at that time. When My mother was alive, I saw very little of her so I didn't think she would come through for me but she did.




She also had a daughter my age, Korantemaa. The two of us became inseparable. I was in SHS three when another disaster struck. Korantemaa died. She was sick in school and was brought home. Two days later she died. It broke my aunt into pieces but it shuttered my soul and brought my life to a standstill. "How could Korantemaa do this to me? Didn't she know she was the only one I had? A friend and a sister?" When death takes away what you love, there's nothing you can do to bring it back. You can only mourn and grieve your heart out. It doesn't change anything. It doesn't bring the dead back to life.


We were left alone, me and my aunt. She also didn't marry the man she got pregnant for so all she had was her daughter. My aunt was a strong woman but she became like a vegetable. Her style of talking changed. She spoke like a woman in the military before the death of her daughter but after the death of her daughter, she got her civilian voice back. She spoke softly and slowly, like someone who had been hit and was on the floor waiting to die. School was on vacation once and I was home with her one night. She was quiet all night. At dawn, I heard someone sobbing. I woke up and it was her. She was praying and sobbing at the same time. The following morning was her daughter's birthday and she was missing her.


I tried to live my life for her so she could see me as the replacement for what she had lost. It was difficult but as time went on we became one. We were more than an aunt and a niece or a mother and daughter. We became friends who stayed up all night and talked about nothing important. She would ask me, "You've completed SHS. You're almost a woman. You want to tell me that you don't have a boyfriend?" I will say something like, "I didn't like any guy in my class. I don't do chop box to chop box." She'll ask what "chop box to chop box means and I will explain. We'll both laugh and move on to the next topic.




My results came and I had admission into the teacher's training college. This woman was there for me, providing for my needs and also giving me all the motivation I needed to go through life. She called me a soldier. She even wanted me to become one but I had teaching at heart so I went to the teaching school.


I had my first boyfriend at training college. She was aware because I told her. She asked me, "This one doesn't have a chop box?" I answered, "No he doesn't. He has a car rather." She said, "I hope he has sense. If he doesn't, tell him to borrow some because he's now dating the daughter of a no-nonsense woman." I dated that man for over a year and we broke up. He was demanding and yet paid little attention to my demands. I was going to write exams on a Monday morning. Sunday evening, this guy called me to come home and spend the night with him. Of course, I didn't. He got angry and suggested that I had a boyfriend on campus that's why I didn't go to him that night. He dragged that issue for over two weeks. By the time he came back asking me to apologize to him, I'd gotten over him so I told him to leave me alone.


After him, I buried myself in books until I completed and got posted. I found my next boyfriend in the town I was posted to. I called my aunt, "I've found someone here ooo. He looks good, just like the way you like them." She said, "Then give him to me? Why are you keeping something that looks like what your mother will like? Are you that wicked?" We laughed like two crazy girls gossiping about their crushes. It was that guy who ended up becoming my husband. Joe.


You can call me lucky because my second boyfriend became my husband. Joe loved me so much that he promised he would sacrifice everything just to be my husband. When we were dating, I told him of a teacher in my school who proposed to me. He asked me, "Who is he and how is he like?" I said, "He teaches in the primary class. A tall man called Jones." The following morning, Joe was in my school looking for that teacher to warn him off me. I said, "Hey, You can't do things like that. I confided in you so why are you here to disgrace me?" I had to beg and coerce him to leave the school without seeing the teacher. I called it love so when he proposed marriage, I accepted.



On our wedding day, I saw my aunt dressed like the mother that she was. She smiled ear to ear and took all the glory of a mother in. I saw the pride in her eyes and it made my heart happy. She was then retired and looking a little bit sober. I settled in with my husband and it was all peaceful from the beginning.

The first time Joe hit me, I was two months pregnant. What did I do? I came from school very tired so I couldn't cook. I was sleeping on the couch when he returned from work and went straight to the kitchen. He screamed, "Where is my food?" I responded, "I couldn't cook. I'm too tired to do anything." He screamed at me. "What did you do that you're tired? Did you go to school to carry bricks today?" From the way he was screaming at the top of his voice, I said, "I'm sorry but we have soup in the fridge. I can heat it and do neat fufu for you in the next thirty minutes if you want."


Out of nowhere, all I heard was wham! On my cheeks. "Go and do neat fufu for your dead mother." "Oh Joe, why did you slap me? What did I do wrong?" He screamed, "If you don't stop talking and set something up for me, I will slap you again. Do you call neat fufu food? Why do you bring something I don't like into our conversation when I'm hungry?" You better stop talking and cook something."

I was pained but I went to the kitchen and put something together for him. In the night he apologized; "Forgive me. That anger was from work today. I'd been stressed all day. I know you don't deserve to suffer the stress you didn't cause but trust me, it won't happen again." I forgave him. I'm not a person to hold grudges. It's in my DNA. It's something I took from my mother. Even if he didn't apologize, I would have forgiven him. The next time it happened again, I was seven months pregnant. I was so weak to even cry. He apologized again.

I gave birth to a boy who looks like me. I look like my mother so I always joked that my son was my mother who has reincarnated. When my aunt visited and she also saw the boy she made the same remarks, "This one looks like your mother ooo. How can a boy take feminine features like that?" It was all fun until it got my husband angry. He warned me not to ever say that again; "Did your mother come from her grave to impregnate you? You're making me feel I'm not even the father of the boy. I will investigate. It's possible someone did it. That explains why he doesn't resemble me."

We had a fight. He threw his hand but I swerved. My son was only eight months old then. I was scared anytime I was going home. I didn't know the mood he would come home with. I spoke to him about his anger and how it was affecting our marriage. I even suggested counseling to him. He said, "That's who I am. Even my father is just like that. If you love me at my best then you'll love me at my worse too. You can't get it all rosy."

In the next fight, he didn't hit me. He poured my own urine on me one early. I ran away from him and went home to my aunt. I couldn't keep it again so I told her everything. She asked, "You mean that boy had been hitting you?" I said, "Yes. Not once." She said, "The marriage is over." I said, "No I don't want a divorce. I just want him to change. He can change." My aunt smiled suspiciously. "You want him to change huh? I hear you."

She left home early in the morning and didn't tell me where she was going. It was around 11am when a lady I lived with in the same compound called me. "She was panting on the phone; "Where are you? Where are you that your mother and your husband are fighting?" I was lost. "My mother? In my house?" I could hear a lot of noise from the background. I asked, "Are they just exchanging words or they are physically engaging each other?" She said, "Fighting. Your mother is beating your husband with a belt."

I cut the call and started calling my aunt. She didn't pick. I called my husband too and he didn't pick up. It was late in the evening when my aunt came back. She said, "I've finished him. You can go back for him if you want to but if you go back to that thing, you're no longer my daughter. Just choose."

She came home without a single bruise on her skin but she left my husband with a swollen mouth and a puffy left eye. As I write this, the case is in the police station. My husband made it a police case. His family is pushing him to make it a court case but he knows it will be dangerous if I come in with evidence so he had left the whole thing hanging there.

It's been a month already but my husband doesn't talk to me or answer my calls. I live with a colleague teacher so I can go to school but on weekends, I travel back home to stay with my aunt. My life is hanging in the balance. I don't even know if I'm married or not because my husband doesn't say anything to me. My aunt still insists that I shouldn't go back to him. She had asked me to look for a new place to rent and continue living my life without him. But that's not what I wanted. I wanted a changed husband. If he stops hitting me, he would be a good husband. And I know deep down that he would change if I continue to press him.

What should I do now? Should I continue pushing for my marriage or I should listen to my aunt and continue staying out of the marriage?.