We Dated for 2yrs And We Were Making Plans About Marriage Until One Day, I Found Something Under His Bed- Lady Narrate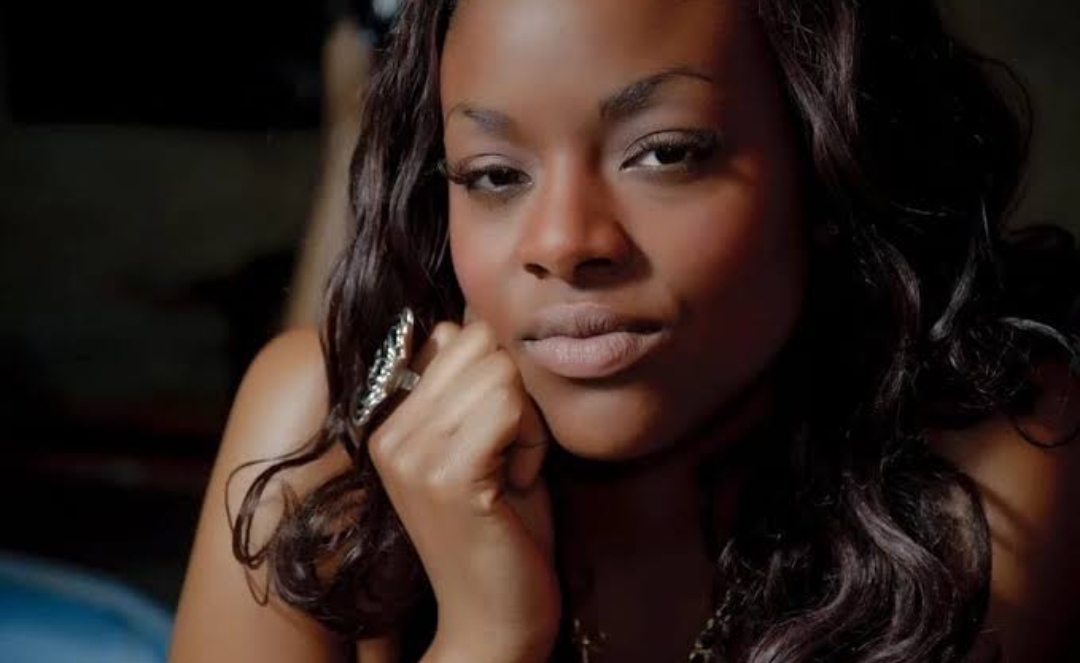 We had dated for two years and had started talking about marriage when one day, I found a condom wrapper under the bed of my boyfriend. I brought it to his notice immediately. The wrapper was in my hand when I asked him, "What is this doing in your room?" He took it from my hand and inspected it.
He said, "Are you sure you picked it from my room? I don't know anything about this. You're my witness. I've never used this on you before so why would I keep it or use it? Who am I going to use it on?" I screamed, "Liar! Do you think I'm a girl to be told this flimsy excuse? Who are you seeing? Who did you bring here in my absence?" He said, "Wait…or it's from Ericus? I remember I gave my room to him and his girlfriend some time ago."
I screamed again, "You liar! You are cheating on me and making it look like I'm the one getting it wrong. Call Ericus let's ask him. You think I'm a small girl?"
Right there he picked up his phone and called Ericus on a loudspeaker. He said, "Man, Jem is here. She's holding a CD wrapper in her hand. She thinks I'm the one who used it. Please be honest with me. When you came here the other time with Yaa, did you do it? Did you use it and forgot to take the wrapper?" Ericus started stuttering. He said, "Oh, you mean she's angry.
Tell her I'm sorry. I forgot. I'm sorry I'm putting you in a situation like this. Can I speak to her?" He cut the line and turned to me, "Have you gotten your answer now? Do you know now that I was telling you the truth?"
Something didn't add up but I heard it from the horse's own mouth so I had no reason to call him a liar again. He asked me to apologize and I did. He said, "Next time, don't accuse me of something you don't know. You know you're the only one I love. What will push me to love another or get another girlfriend aside from you?"
From there I didn't trust him that much so I went to his place unannounced. Sometimes during the day and sometimes late at night. I was searching his room every now and then, trying to find evidence of cheating but I didn't get any. Three years after dating, we decided to get married.
A week before our traditional marriage, (We had only traditional marriage with the view of signing in court later but we never did.) I spent the night with him. While he was asleep, a number kept calling his phone.
I picked up the phone and a voice screamed, "You're getting married? After everything we've been through, you have the audacity to get married to that girl you always denied? I asked you on several occasions but you continued telling me that she was nothing to you. Now, deny it. I know you will deny so go ahead and deny it. Are you not getting married?"
I stayed quiet on the phone breathing loudly as this lady continued talking and insulting him. She screamed, "Talk. Can't you talk? Have you lost your voice? Liar! I leave you in the hands of God to deal with you. You'll never have happiness in this marriage. You'll crawl on your knees back to me and beg for forgiveness, mark it on the wall." After listening enough, I woke him up and handed him the phone.
"Here, your girlfriend is calling you. Wake up and receive your curses." He took the phone from me, looked at the name on the phone, and went shocked. He said hello but I guess the girl cut the line or he intentionally cut the line so they didn't have to talk in my presence. He sat at the edge of the bed refusing to look at my face. I told him everything the lady said word by word. I said, "Deny it. I know you'll deny so go ahead and deny it."
He run his palm on his face severally and lied on the bed trying to sleep again. I held his boxers and pulled him up from the bed to talk. He said, "It doesn't matter now. You're the one I'm getting married to. If you also don't like it, then we can call off the wedding. Don't come and stress me on something that shouldn't bother you.
Are you not the one I'm getting married to? So what's your problem asking me about what one crazy girl told you?" That night we didn't sleep. We fought throughout the night. I hit him several times but he didn't hit back. Later, before the break of dawn, he apologized to me and asked me to forgive him. "I've learned my lesson. You're the one I love that's why I chose you over her. I left her a year ago only for her to resurface to cause problems. It will never happen again I swear."
A week later, we got married. I didn't believe his explanations but the apology looked genuine and his reason sounded valid. I was the chosen after all. If he didn't love me, he wouldn't have chosen me. I accepted that as a fact so I can go ahead with the marriage with him. I accepted also that anything can happen in the marriage. If he cheated while dating, then he'll continue to cheat in the marriage.
Because of that, I opened my eyes to see, my ears to hear and my nose to smell his cheating moves. After six years of marriage, I caught him cheating thrice. He begged for forgiveness. He said it was the last time he would cheat. I brought his parents into the matter. His father asked him to make a promise to him that he will never cheat again and he did. His father asked me, "Apart from cheating, does he do anything bad again? Does he maltreat you? Does he take care of the kids? Does he take care of you very well?" I answered yes to all the questions. His father said, "Pray against the cheating spirit. We'll help you in prayers too."
His father is a pastor so I didn't expect anything less from him.
One day, I picked up his phone at dawn and read messages. There was a name stored Khadijah. The chats between them sounded very respectful. It was like a father and a daughter talking. The girl would say please at the start of every sentence. My husband was advising her to take her studies seriously. At some point, the girl was asking my husband for school fees. My husband asked, "How much is it this time?" She mentioned a huge amount and later asked for hostel fees too. "Ah, why is my husband doing all this for a girl? Is she a relative or it's his daughter with another woman?"
I went to the start of their messages. The girl was a nineteen-year-old girl studying at the university. My husband had been dating her for over a year. He found her on Facebook and they took it from there. Their chat started on Facebook messenger. That was where the girl mentioned her age, and her school and later gave her number to my husband. You can trust me, that very night I woke him up and showed him all the facts. He sat there like a rock, staring at me, motionless.
I said, "She's only nineteen. Why are you embarrassing yourself this way? What do you get from all this? Aren't you tired? You do it and I catch you but you never stop. Is respect you don't have for me or you just don't respect the man that you are?" He threw himself on the ground and apologized. I said, "I will leave so you continue with your cheating ways. I'm the fool here. I shouldn't have been here with you in the first place."
The following day, I called the girl. I called her because of her age and where she was in life. She was too young to allow my husband to use her. I thought, "Maybe she doesn't know that he's a married man." I called her one early morning trying to advise her to stay away. I planned no malice. I was only trying to be the big sister.
I said, "Khadijah, this is the wife of the man pursuing you. I'm not here to fight or anything. I'm here to talk to you as a sister. Listen to me, that man is not what you want in life. He's….." She screamed from the other end of the phone, "Hey, hey, hey, I know where to get advice from when I need one. Just shut up and leave me out of this. I don't know you and I don't know what you're saying. Save your energy." Then she cut the call on me.
I tried calling her again but she didn't pick up. Later when I called it was a call waiting. I called my husband and it was also a call waiting. I knew the two were talking about my call. I sent this girl a long message trying to play the big sister role in the affair with my husband. She responded, "If you took good care of your husband, he wouldn't have come for me. Do your homework well and stop bothering me. I know what I want so stop trying to sound like I'm one clueless girl on the surface of the earth."
I read the message with my mouth wide open. I showed the message to my husband and all he said was, "Why will you call her after we've talked about everything? Leave her out of this and deal with me." So I stopped trying. I even deleted her number from my phone. Four or five months later, I woke up and found over ten minutes of voice note from Khadijah. She said a lot of things. She insulted me left and right.
She concluded, "You've succeeded in making him leave me but let me tell you this, I didn't love him ooo. My family doesn't have what it takes to take me through school so when I found him and realized that he could help me, I clung to him. I knew what I wanted and I got it when I was with him. If you know what you want in life, you won't stay with a man like that. He doesn't respect you. He even cheated on me on several occasions but I stayed with him because I knew what I was after and I was getting it. But you don't know anything. If what you find in him is all you need in a husband then you don't qualify to advise me."
For the first time in my married life, I asked myself, "What do I need from a husband like him?" I listed all the things in my head. Respect kept appearing on the list in different forms. I asked, "Am I getting the needed respect?" I ashamedly answered, "I lost that respect when I accepted to marry him even when I'd caught him cheating a week before our traditional wedding." I listened to the voice note over and over again while crying. I wasn't crying out of pain. I was crying because a nineteen-year-old girl told me what I should have known long ago.
I rented a new place for me and the kids—two of them. One day, I called him on the phone and told him I was moving out. By the time he got home, I was gone. That day we spent three hours talking on the phone. He kept asking me what I'd found that has made me leave. He was shocked. His voice was shaky. He asked, "Or I'm dreaming?" I answered, "We were both dreaming but I woke up."
Our marriage was only traditional so it was easy. We only had to return the drinks and perform a thirty-minute tradition to bring the curtains down on our marriage. After everything, I replied to the voice note Khadijah sent me. I said, "Thank you." She read it and didn't respond but I was indeed thankful. I no longer wake up at dawn and go through anyone's phone looking for the latest cheating episode.
My whole night is now dedicated to what is supposed to be used for. I sleep soundly and wake up with a dream to make my life and the life of the kids better. He takes care of them. He pays fees and pays medical bills. He comes for them when he has the time. I go for them when I have to. I'm surprised how good we've become in this co-parenting thing. We don't fight and we don't cheat. We stick to rules for the happiness of our kids and I'm glad it's working.