Video: The Moment Heavy Truck Fell Off Ojuelegba Bridge And Landed On Cars With People Inside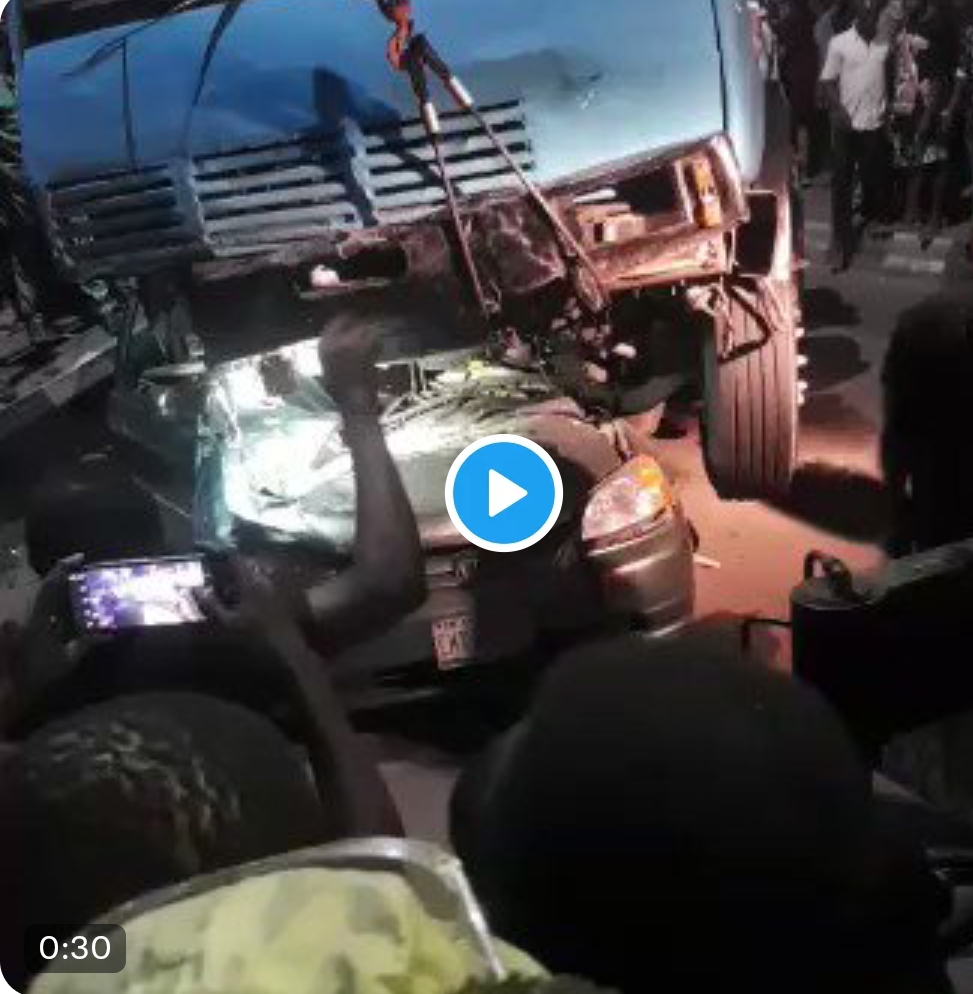 Many road users are feared dead after a trailer fell off the Ojuelegba bridge and landed on a car under the bridge.
The sad incident happened on Saturday night, April 2, at a time when the road was busy.
A crowd gathered at the scene as they waited for help to arrive.
The trailer has now been moved with a crane as seen in videos shared by eyewitnesses.
According to reports, people died before the trailer could could removed from the car.
"People just died in front of me for no reason," a Twitter user wrote in an open letter to the Lagos State Governor Sanwo-Olu.
Watch Video Below:
This just happened at Ojuelegba this night pic.twitter.com/qRrzUSbRzG

— Ejike ⚪️ (@OfficialEjike) April 2, 2022
People feared de@d as Trailer fell off the bridge and landed on a car in Ojuelegba, Lagos. pic.twitter.com/0b73C7JXmZ

— OSG (@OloriSupergal) April 2, 2022