Video Shows Pretty Bride Playing Football on Her Wedding Day, She Scores Goal Against Grooms Men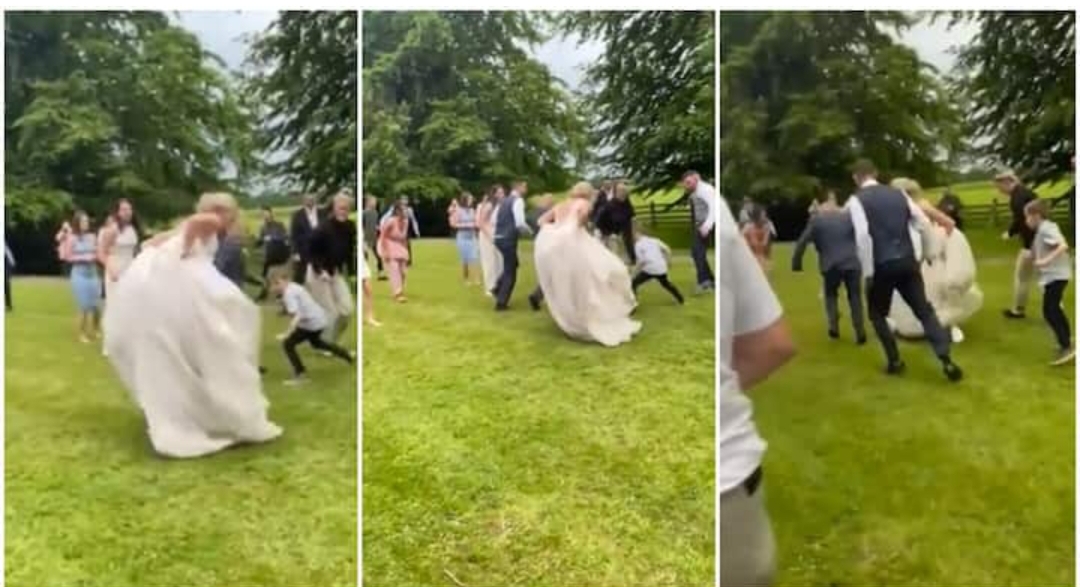 A beautiful bride decided to play football on her wedding day while still wearing her wedding gown. It was captured in a nice video.
The match was between her team and her husband's team. She scored a beautiful goal and the match ended immediately.
But some men are protesting, saying VAR should check the goal, that the bride used her wedding gown to hide the ball before she scored the goal.
It was actually an intense match between the bride's team and the groom's men and the lady took a massive lead with her skills.
The bride scored a beautiful goal against the groom's men and it was a nicely tapped goal. But a social media user has protested, saying the bride hid the ball in her wedding gown.
Watch the video below.