This is Not Right: Nigerian man calls out Seyi Vibez for Throwing money at His fans and smoking Weed in Public (Video)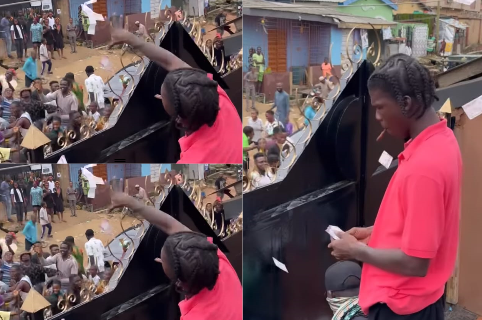 A Nigerian man recently expressed his disapproval of Seyi Vibez, a popular musician, for his behavior of throwing money at fans and openly smoking weed in public.
The man shared his thoughts on social media, stating that Seyi Vibez should find a better way to share his wealth rather than simply tossing money at people.
According to his words:
He suggested that the artist encourage fans to form a line and ask someone to distribute the money equally, showing respect to the very people who supported Seyi Vibez's rise to fame.
Additionally, the man criticized Seyi Vibez for openly smoking weed, pointing out that although it is not illegal for the wealthy in Nigeria, it is still seen as inappropriate behavior, especially given the artist's influential position in the entertainment industry.