The Moment Tampa Bay Lightning Fan was Knocked Down By Angry Ranger Fan During Argument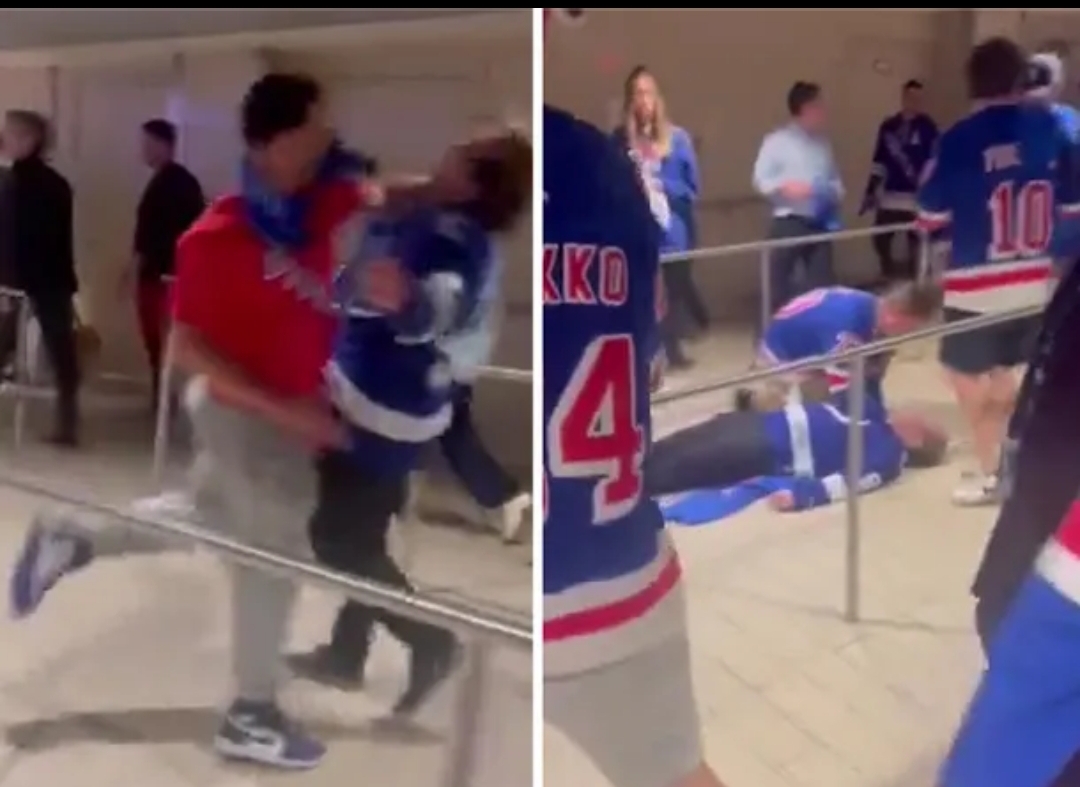 11:43 AM PT — Madison Square Garden officials say they have banned Anastasio for life over the punch … calling the man's actions an "abhorrent assault."
"All guests — no matter what team they support — should feel safe and respected in The Garden," officials said announcing the decision. "This has and always will be our policy A Tampa Bay Lightning fan was sucker-punched in the jaw following an argument at Madison Square Garden on Thursday night … and the blow was so violent, it knocked the man out cold.
The incident happened at around 10:50 PM, some minutes after the Rangers had lost to the Lightning at the famous venue.
According to the NYPD, a witness says the two men in the video were involved in a verbal dispute … before the man in the red shirt reared back and threw his fist at the Lightning fan's face.
In the footage, captured by a bystander, you can see the punch landed flush — and knocked the Tampa Bay supporter out cold.
Cops say a witness told them the puncher then attempted to flee the scene. When a witness tried to stop him, the suspect allegedly punched the witness in the face too.
Eventually, police arrived on the scene and arrested the puncher, who they ID'ed as 29-year-old James Anastasio. Cops say he was booked on multiple charges of assault, disorderly conduct and harassment.
The Lightning fan who was KO'd, meanwhile, reportedly woke up several minutes following the punch … and is in stable condition.
Watch Video below:
Fight at MSG #NYR #NoQuitInNY #Fights #TampaBay pic.twitter.com/xxL9oD1if1

— Scott Kaplan (@ScottKaplanOn) June 10, 2022