Tears as Dr Chinelo Killed By Terrorists On Abuja-Kaduna Train Laid To Rest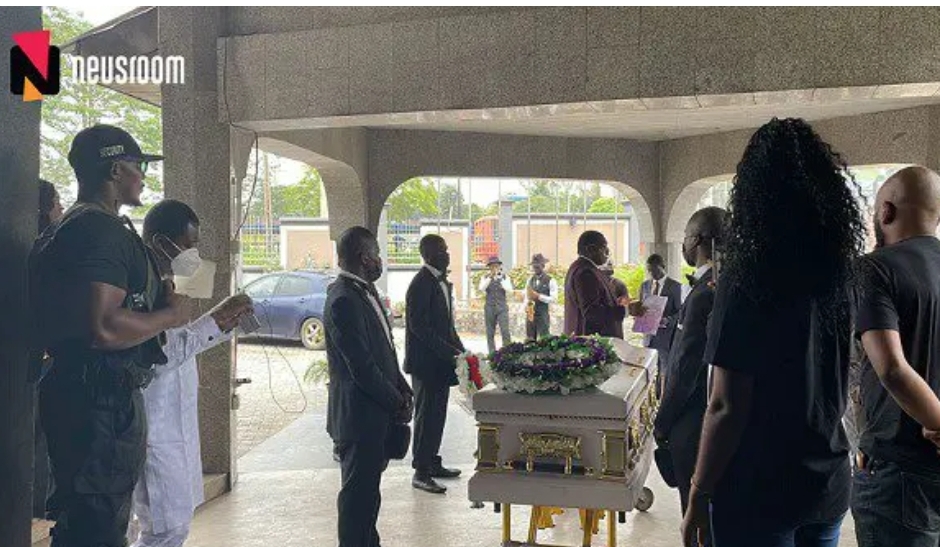 Dr Chinelo Megafu, who was killed in the Abuja-Kaduna train attack on March 28, 2022, is being laid to rest today in Lagos.
Chinelo, the first of her parents' three children, was killed by terrorists who attacked the Abuja-Kaduna train and also took other passengers hostage.
The medical doctor was on the ill-fated ride when she was shot by terrorists who would ultimately kidnap some passengers from the train.
Before she died, Chinelo tweeted: "I'm in the train, I have been shot please pray for me."
However, she was mocked by supporters of the government who claimed she was chasing clout.
Parents, family and friends are presently gathered at the Shepherdhill Baptist Church in Lagos to pay their last respect to the 29-year-old medical doctor.
Her father, Engineer Ifeanyi Megafu, speaking to Neusroom expressed disappointment in the response his daughter's tweet got but said he has forgiven those responsible.