Teacher Dances To Motivate His Students on Assembly Ground, His Pupils Screams Out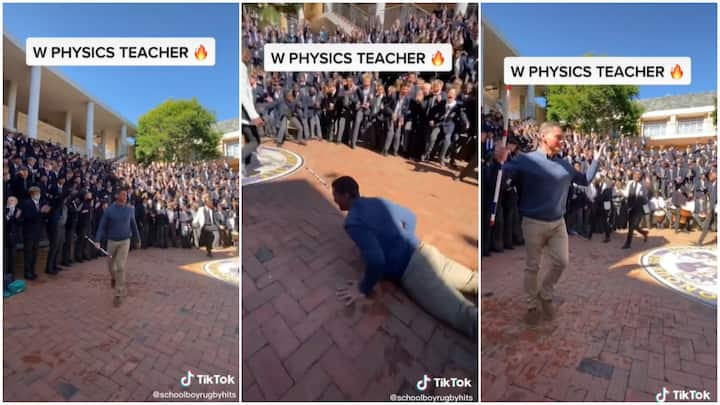 Teacher Dances To Motivate His Students on Assembly Ground, His Pupils Screams Out
A physics teacher got many people praising his relationship skill as he roused his students' morale on the assembly ground Making some chants, the man moved around in a circle, getting the needed response from the students As soon as he made a prostrating dance moves on the floor, his pupils burst into a joyful commotion.
A video showing the moment a physics teacher of St Stithians College motivated his students has got people praising him online.
In the clip, the man moved energetically on an assembly ground and got approving screams from his students.
After some seconds, the man made some dance moves on the floor, galloping with his hands and feet. The crowd burst into a rapturous shout at this point.