Soldier Fires Gun Into The Air As He Proposes to Girlfriend At Checkpoint (Video)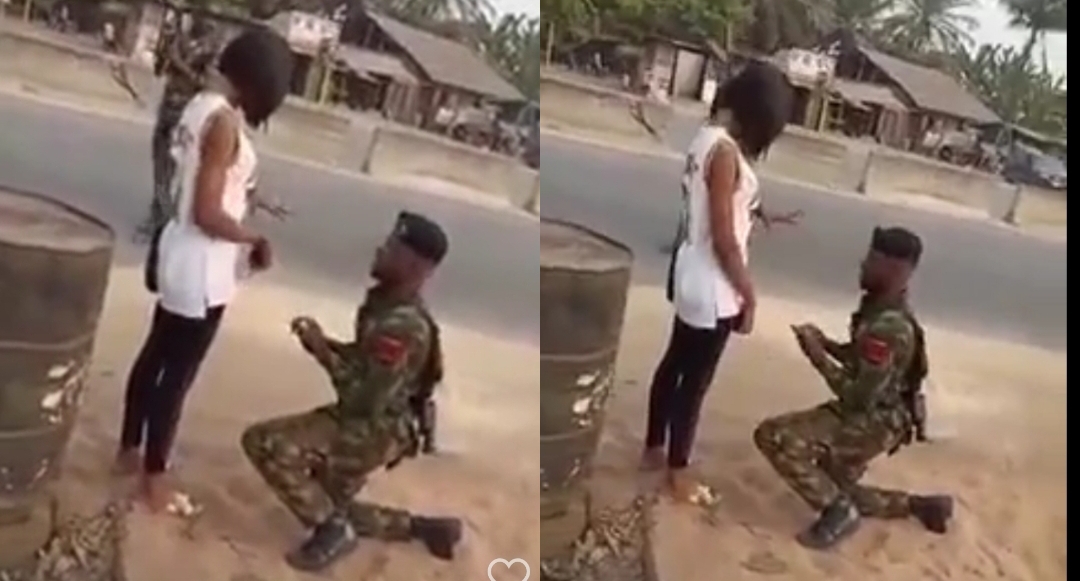 A Nigerian soldier has given his woman a surprise proposal at a checkpoint.
The proposal has since been greeted with mixed reactions after soldiers celebrating the moment fired into the air.
It was gathered that the soldier had gone down on one knee with a ring in hand. As he made the knee move, his colleague at the scene followed it up by firing gunshots into the air which appeared to startle the lady.
Without hesitation, she agreed to his marriage request and allowed him to put the ring on her finger.
You can watch the video here