She's not even up to 18yrs: Nigerian lady Shows off Her Oyinbo Boyfriend As He Wrap His Hands Around Her Neck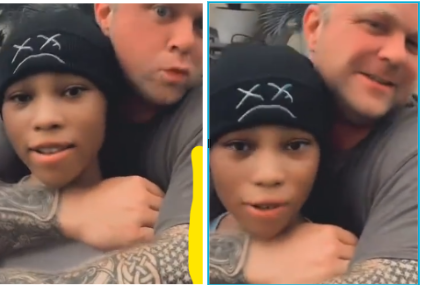 In a recent social media storm, a Nigerian lady caused a stir when she posted a love-up video featuring her white boyfriend. The video has since gone viral, drawing mixed reactions from netizens around the globe.
In the footage, the couple can be seen embracing each other affectionately, with the white boyfriend wrapping his hands around the lady's neck. Though it may have seemed like a playful gesture to the couple, viewers quickly raised concerns about the implications of such an act.
As the lady recorded the moment, she was seen beaming with joy, while her boyfriend displayed signs of excitement.