Popular Muslim Actor Ali Nuhu Cancels Davido Permanently, over his Artiste Logos Olori's Music Video which he reposted on Instagram, Orders Davido to Delete the video from the internet and Apologize to All Muslims in Nigeria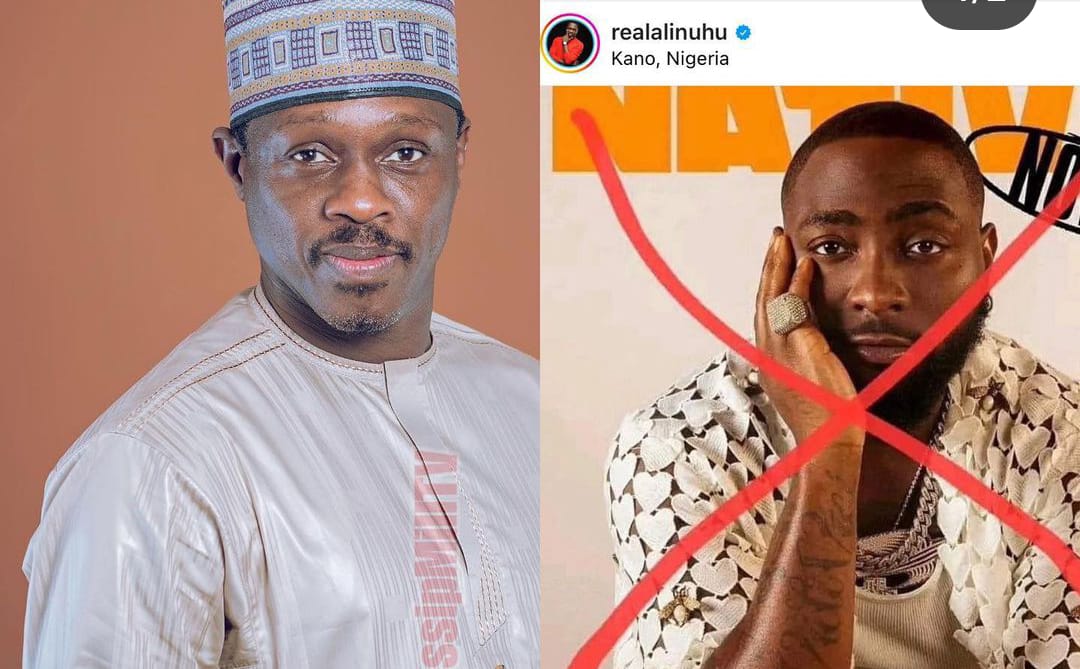 Famous Muslim actor Ali Nuhu has decided to break all ties with Nigerian singer Davido. The reason behind this decision is a music video that Davido shared on his Instagram account.
The video belonged to Artiste Logo and was for a song called "Olori." This video caused a lot of disagreement among the Muslim community in Nigeria because some felt it disrespected their cultural and religious values. When Davido reposted the video, it added fuel to the fire.
Ali Nuhu, who is a respected figure in the Nollywood film industry and the Muslim community, expressed his strong disapproval on social media. He called on Davido to take down the controversial video from the internet.
Moreover, Ali Nuhu insisted that Davido publicly apologize to all Muslims in Nigeria for sharing the video. He emphasized the importance of respecting each other's beliefs and culture, especially for artists.
According to Him: I just came across the controversial video posted by @davido, as much we want to be creative in our various fields we should learn to respect other people's religion, culture and tradition. This is totally unacceptable in Islam. You should pull down that video and apologize for hurting the entire Muslim ummah.
His statement generated a lot of reactions, check out people reactions below:
@charles: All the movies you acted, was there no scene that contains Christian practices? You guys are enslaved by religion. Did you cancel them when they murdered Deborah at sokoto. I no kukuma dey enjoy your movie so no need cancelling what has no basis to be considered.
@Akapbio: At times the way we think baffles me . We leave the major things and decend on the least important. Please sir , the killings that has been happening in the Northern part of Nigeria, what solution have you been able to bring to stop the killings? Have you made any attempt to meet with the state government and have a round table with them if you're indeed passionate about Islam. The killings in the North we have Islam killing Islam even non Islam !! Why didn't you go this way to have a discussion with Boko Haram leaders and others. We are hypocrite for this country. Profer solutions to the conflict in the North and how it's affecting girls and women then we can listen to you.
@skippy: Oga be calming down lol. I'm a Muslim have you talked about how the killings of fellow Muslims?, the music video released was just a visual to watch, i see nothing really bad it simply because it was just for music. have you thought about the Arabic countries how the western countries shoot movies and music with the Islamic religion practices. which are of bad characters? we all just have to admit the fact it on a visual is not Real that all.