Our Daughter Collapsed And Died While Working For Them: Family accuses Lagos eatery of 'Keeping' their daughter's corpse after she slumped and died at work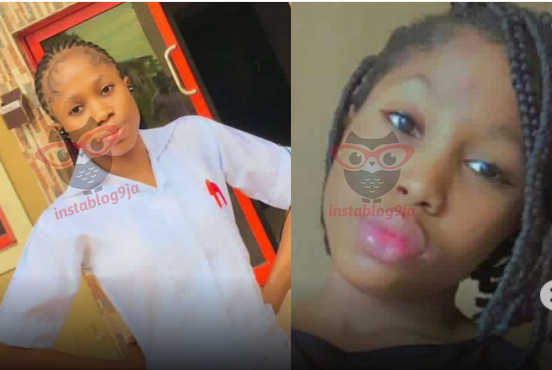 A family is accusing a popular eatery in Lagos of keeping their daughter's body after she collapsed and died while working. Anita Chiwendu, a 20-year-old server at the eatery in Festac town, allegedly collapsed and passed away on Friday, July 7.
According to a family member, Anita had been working at KFC for only two months. Last week on Friday, at around 11 PM, she reportedly collapsed.
KFC stated that she screamed and fell while hanging her washed clothes. They claimed to have rushed her to the hospital, but the first hospital refused her due to a lack of deposit. She was taken to a second hospital, where she was pronounced dead upon arrival.
KFC took her body to the morgue without informing her family. Currently, they have not disclosed the location where they placed her body. Even the police have not provided any information to the family.
The family suspects that there is a cover-up. They do not believe she fell for no reason. KFC claimed she screamed and fell, but they did not contact her family, who live nearby. They took her to the hospital and still did not inform her relatives.
After her death, KFC took her body to the mortuary without notifying her family. They quickly went to the Festac police station to report the incident without informing the family.
It was only on Saturday afternoon that the police called the family, instructing Anita's mother to come to the station regarding her daughter's work-related issues. When she arrived, they reluctantly informed her that her daughter had died.
Anita was not ill; in fact, she was in good health. The family suspects electrocution (this is their assumption) because of a statement made by a policeman to her older brother. He said, and I quote, "Oh, so it's you who electrocuted your sister in Festac."
Anita was the only daughter in her family. She began working at KFC after dropping out of nursing school.