Nigerian Man Laments After Thief Break The Wall Of His House, Gain Access to His Room And Stole His TV And Money (Video)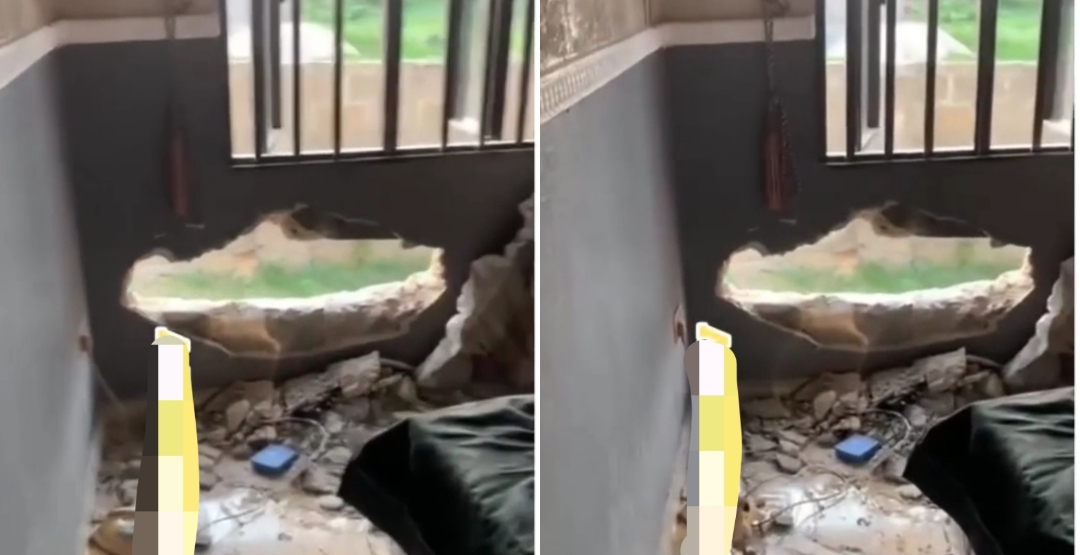 Nigerian man who just got back from a journey got the shock of his life as thief break the wall of his house gained access to his room and made away with his TV and some money.
It was gathered that, the thief tried to bend the Iron protector in order to gain access to his room but their efforts was to no avail due to the strongnss of the Iron, they however break the wall and gain access to the room.
They stole his money, tv and went away.
Watch Video Below: