Nigerian Lady set to Break Guinness World Record, She plans to stay Smile for 72 Hours Nonstop (Video)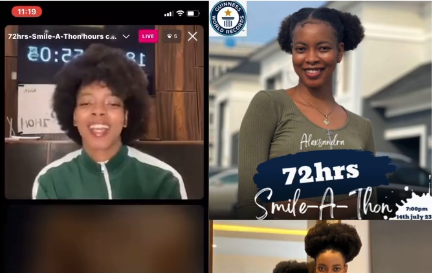 A Nigerian woman has amazed people by attempting to smile continuously for an impressive 72 hours. This comes after the Guinness Book of Records announced that they have been receiving a lot of applications from Nigerians who want to set new records.
The lady's effort to keep smiling for such a long time has caught the attention of many. It shows how Nigerians are eager to achieve extraordinary things and get recognized.
She even went live to show her attempt, which made it even more interesting.