Nigerian Couple Who Sold Their House And Car, Borrowed Money Relocated To UK Are Now Stranded Seeking For Help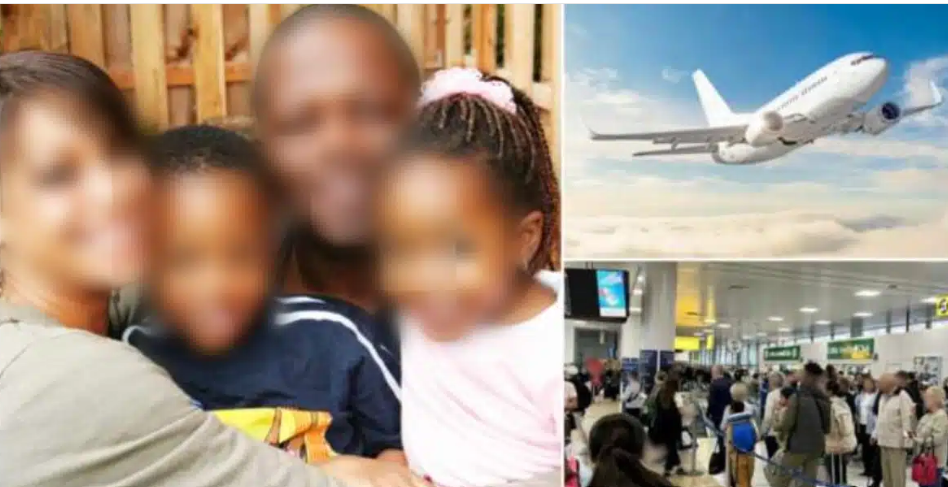 LONDON – A Nigerian family with five children finds themselves in a distressing situation after taking a bold step to relocate to the United Kingdom in search of better educational opportunities. However, their dreams of a promising future have turned into a nightmare as they battle financial challenges in a foreign land.
The family, led by a determined mother with a study visa, embarked on the life-changing journey with hopes of advancing their education and securing a brighter future. Tragically, their aspirations have been shattered, and they are now grappling with the consequences of their decisions.
Upon their arrival in the UK, the mother soon discovered that she needed to obtain a post-graduate visa to be eligible for work, a process that demanded a substantial sum of money. As a result, she has been unable to contribute financially to the family's expenses, leaving her husband as the sole breadwinner.
"We took a huge risk by selling our house and car, and borrowing millions of naira to make this move. But it seems like everything is falling apart," said @gloriaotikor1, the woman at the head of the family, with tears in her eyes.
The family now faces relentless pressure from creditors back in Nigeria, expecting repayment for the money borrowed for their relocation. The incessant calls and mounting debt have taken a toll on the family's mental and emotional well-being.
Adding to their woes, the mother's educational aspirations are at risk as she has been unable to complete her school fees. The burden of debt is suffocating, leaving the family trapped in a cycle of financial hardship and uncertainty.
The husband, while working diligently, struggles to cover the escalating living expenses, including rent and the needs of their five children. The situation has pushed the family to the brink, with no immediate relief in sight.