My Overweight And Disabilities Is Stopping Me From Finding Love- Woman Cry Out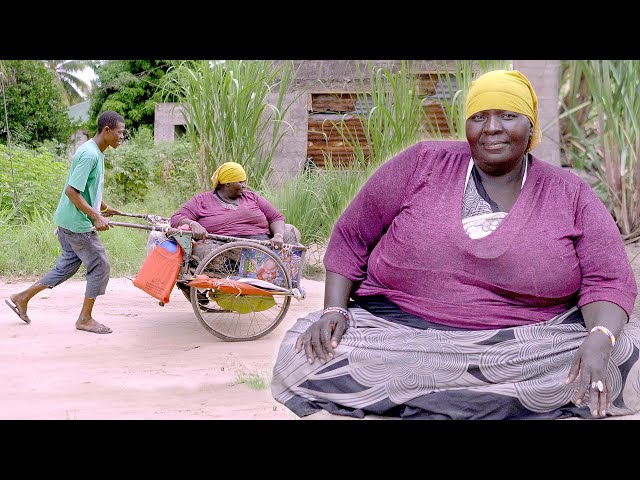 Overweight And disabled woman has allegedly narrates the pathetic experience of her life after finding herself in a terrible situation which made her parents to abandon her at tender age.
According to her : My Name is Mariam and I have overgrown of weight and I was never born this way, I lived with my grandma and I'm now 35yrs of age, the predicament started when I had chronic malaria but recovered from it, unfortunately she was affected by the sickness and got completely paralyzed and she couldn't feel her two legs. Since then she have been crawling on the ground or moved on wheelbarrow.
However she managed to get married to a man and unfortunately the marriage did not last as her hubby left and abandoned her due to her condition.
Watch Video below: