My broken heart healed immediately after my boyfriend sent me N500k to apologize for cheating-lady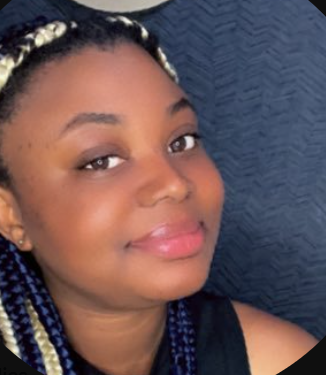 A woman's broken heart found solace when her boyfriend sent her a substantial sum of 500,000 Naira as an apology for cheating on her. The incident unfolded when she left her baby's house in tears, intending to surprise her boyfriend who had been away since Tuesday.
Having planned to prepare his favorite meal as a loving surprise, the woman declined her boyfriend's invitation to visit him, citing work obligations that demanded her attention until the next morning. Although he seemed understanding and expressed his love for her, little did he know about the delightful surprise she had in store for him.
Upon arriving at his residence, armed with her own key, she was met with a shocking sight. Her heart sank as she witnessed her boyfriend's embrace with another woman. Overwhelmed by the unexpected betrayal, she dropped the cooler of soup she had prepared in surprise and swiftly left the premises, consumed by frustration and heartbreak. So intense were her emotions that even the tricycle (keke) operator, noticing her distress, left his money with her, assuming she had suffered a tragic loss within her family.
However, fate took an unexpected turn when she arrived home contemplating whether to sever ties with her unfaithful partner. As she pondered blocking him from her life, her attention was drawn to a message notification on her phone. It was her boyfriend, expressing heartfelt remorse and confessing his wrongdoing. To demonstrate his sincerity, he had transferred a substantial sum of 500,000 Naira to compensate for the tears she had shed that night and promised to make amends.
In an instant, the woman's broken heart began to heal. The unexpected display of remorse and the significant gesture of reconciliation brought about a profound transformation within her. However, she now finds herself caught in a whirlwind of emotions, unsure whether to forgive her unfaithful boyfriend or not.
In Her Words:
I left my baby's house with tears yesterday, I was supposed to surprise him, he traveled since Tuesday and came back yesterday he called me to come over but I told him I can't cos l'v work at hand that I needed to finish before the next morning.


He wasn't angry he just told me to try and finish up so I won't hv issue with my boss he told me he loved g me then ended the call. He never knew I was preparing his favourite food so I can surprise him with both food & .


I got there I have my own key I opened the door saw him with another woman I quickly dropped the cooler of soup In my hand with surprise and I left the house frustrated. I cried my balls out even the keke man got tired of and left his money with me thinking maybe I lost someone in my family
.
To cut the long story short I got home I was about blocking him when I saw "baby I'm so sorry pls check your phone I just sent you 500k take it for all the tears you've lost tonight, I promise to do better" my brokEn heart moulded back immediately. I don't know if I should forgive him or not I'm confused