Moment one of the 'Unknown Bishops' was caught on okada after the unveiling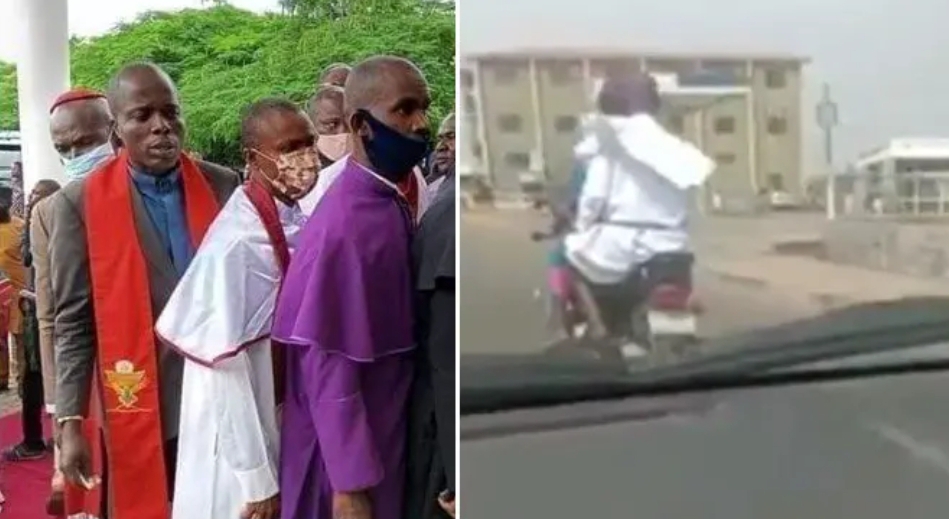 A man dressed in religious cassock was spotted on an Okada amid criticisms trailing the presence of purported Bishops attending the official unveiling of APC's vice presidential candidate.

Recall that on Wednesday, about 30 Christian Bishops showed up at the formal unveiling of his Vice Presidential candidate, Kashim Shettima.


Their dressing, mannerisms and refusal to be interviewed raised questions and some persons identified them as regular people who have not been ordained. Also, the Christian Association of Nigeria (CAN) dissociated itself from them.

They were tagged unknown Bishops because no religious body could affirm their claim of being clergymen.


A video which was recorded after the unveiling shows when some motorists spotted one of the alleged bishops on a motorbike.


To watch video.