Man Dies After Losing Wife, 3 Children To Another Man Over Bride Price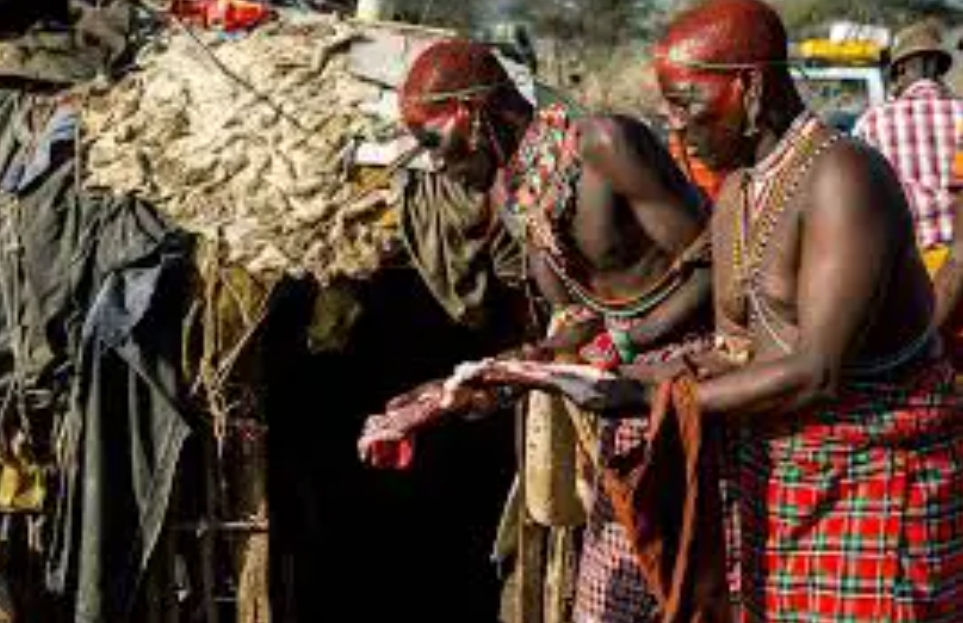 It was double tragedy for a man, Ifeanyi Onwuchekwa, who died recently after he lost his wife and three children to another man over his inability to pay the bride price in line with the Igbo culture.
P.M.EXPRESS reports that the incident happened at Umuchu Town, Aguata Local Government rea of Anambra State, where the late Onwuchekwa hailed from and lived with his supposed wife, Chinenye and had those children in question.
It was gathered that the deceased co-habited with Chinenye for many years without meeting her family or paying her dowry and the relationship produced children.
When the deceased, Onwuchekwa was alive, Chinenye had repeatedly asked him to meet her family and pay her dowry so that the children will traditionally belong to him. But he did not listen or even do any formal introduction to her family to show that he lived with their daughter. Rather the deceased was said to have been maltreating her and the children without properly taking care of them including feeding.
The deceased kindred in Umungodo in Ibughubu Umuchu, where the late Onwuchekwa hailed from, were said to have intervened on many occasions and even summoned Onwuchekwa to lead them to Chinenye's family to properly get married to her in line with the Igbo culture. He promised but did not do so.
The situation had been like that until Chinenye recently met a new lover, identified as Ndubuisi, who reportedly got formally married to her.
She is now living with her new love, Ndubuisi, who reportedly rented an apartment close to Onwuchekwa's family in Umungodo and gifted him the three children. She insisted that the children now belongs to Ndubuisi and not Onwuchekwa because he did not pay her bride price.
This was going on for sometime before Ifeanyi Onwuchekwa had an accident and died recently; the matter has remained unresolved on who owns the children between Onwuchekwa and Ndubuisi.
Members of the deceased kindred are said to be in a dilemma over what to do to get the children back to Onwuchekwa's family The impediment is that the family does not have the right of claims to the children because no bride price was paid and Ndubuisi, who accepted the children, is not their biological father. But his wife, Chinenye, insisted that the children belonged Ndubuisi because he was the one that properly got married to her as she claimed and that the children are additional gains for Ndubuisi for formally getting married to her.