Main Reason I broke Up With My Husband Falegan- Nkechi Blessing Finally Reveals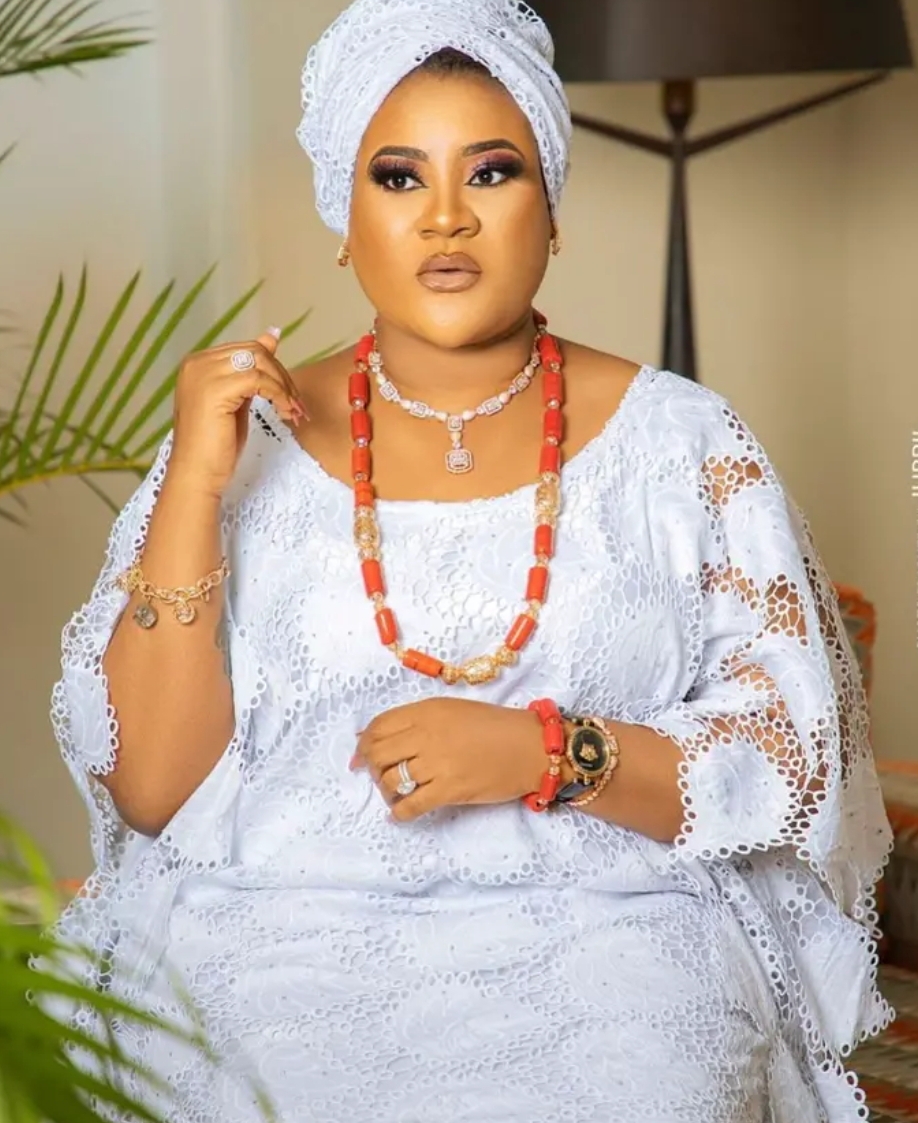 Nollywood Actress, Nkechi Blessing Sunday has walked out of her relatonship/marriage with Honorable Falegan and it got messy yesterday as they hurled insults at each other via social media.
In a move which shook most of her fans, Blessing shared a lot of dirty secrets about her relationship and she accused Falegan of being a user.
Below is a compilation of the massive dirty linen-washing she shared on her Instagram story ;
Since I took a walk, Baba realized how irrelevant he became, he begin pay blogs to post old news so he can trend. Fame you got on a platter of gold, as that one no work, he decided to run his mouth.
Dear ODF enjoy this few days of attention go and get a real life outside those keypad…stop living off older women, for how long?
Ain't you ashamed of yourself? Omo!
If them ask me wetin my so called Boyfriend does for a living, Walai I don't have an answer. 3 weeks in London, you no wake up go work, sleep and wake up for live video, if joblessness was a person…TUEH!!!
A lot of you are stuck in woron woron relationship because of what people will say, koni da fun people! You can love someone and still let them go, Uncle weyre, enjoy the last fame for few days and go back to the nobody you were….you think say you been catch big fish? Me wey still dey beg God, want turn me to beggar for Instagram because of useless foundation, who begs money from people to help other? If you no get you no go rest? Ashiere!!!
I feel very relieved… Thank you lord!
The worst you will say is she don f#ck the whole world for this tight kpekus? Wey you sef know the truth as in shock you yourself.
I no even claim saint, I accept the title of Olosho with my full Chest.
You made me almost fight everybody cos na only you all my colleagues want f#ck, meanwhile na you dey their DM ooo they find favors, you want use me still use all the people close to me, as i no gree, problem start..
In your words** What will it cost you to get this people to do a video for my foundation.
shen gbo weyre.. Uncle you need their services, you PAY.
The woman that gave you 500k from US, you still say na cus she want nack you, person wey help because of me. Without me you fit see anybody give you 1k for this App?