India-based Nigerian Lady Assaulted by her Trafficker Madam who threatened to Make her Blind over N1m (Video)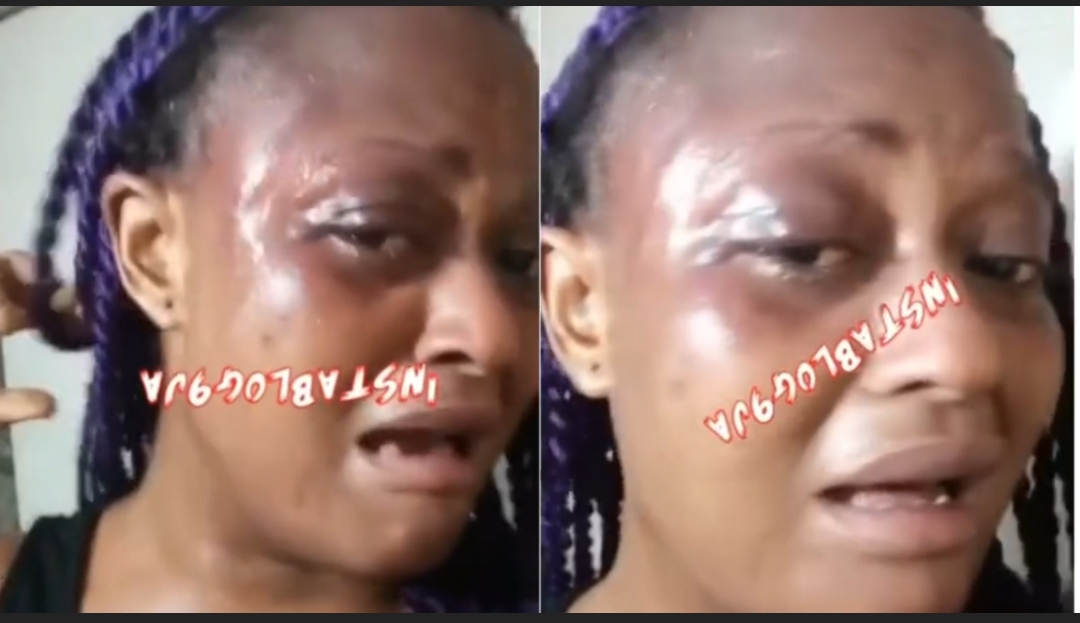 A lady identified as Favour and known in the streets as Natasha has allegedly been a$saulted by her 'madam', Mrs Amechi, in India.
According to a source, Amechi allegedly traffacked Favour and 20 other girls to India for prostitution. The victims are expected to pay her N4m when they arrive India or work for her to make up that amount.
"Favour was assaulted by her boss this morning for being unable to meet up the amount she was expected to remunerate. She explained to Amechi that she had been battling an infiction alongside her constant menstrual flow.
The latter refused to hear her plea stating that the task force Chiarman of Mumbai ordered her to do whatever she has to do to make the money. Amechi beat the victim profusely and threatened to make her blind if she doesn't bring in money.
The victim had paid N3m out of the N4m she was expected to pay to her boss. Favor is nowhere to be found and we're currently looking for her. Please help us alert the government about human traffacking in India.
They need to create awareness and warn girls about traveling to any country to serve a boss. Most of these bosses are monsters," a source familiar with the matter said.
Watch Video Below: