I am Not a Billionaire But I am carrying a Bag worth N652k, While Billionaire Cubana Chiefpriest is carry small children School Bag" – Speed Darlington Shades Billionaire Cubana Chief Priest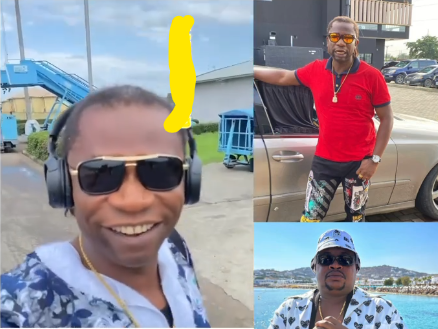 Social media personality Speed Darlington took to Instagram to make fun of wealthy businessman Cubana Chief Priest after seeing him with what he considered a "cheap" school bag at Imo Airport.
Speed Darlington shared a photo on his Instagram account. In one picture, he proudly displayed his expensive Louis Vuitton bag worth N652,000.
while in another image, Cubana Chief Priest was seen carrying a simple school bag typically used by young children
Reactions From Netizens:
@purity: Make this man go marry, speed time nor dey wait for any man ooooo. THEY EVEN SAID SPEED DALLINGTON IS OLDER THAN don jazzy and dbanj
@miscel:
With all these money see how him carry shape like Avocado 😭🤦‍♂️. Hit the gym bro or watch what you eat! No be everything dem Dey chop in the name of enjoyment
@chy:No be by expensive bag na watin Dey the bag😂😂😂 looking at your snack pack you see say e different from em own😂😂😂 know your mate😂😂