How is dating my twin brother a sin" – Lady laments as she gets suspended from church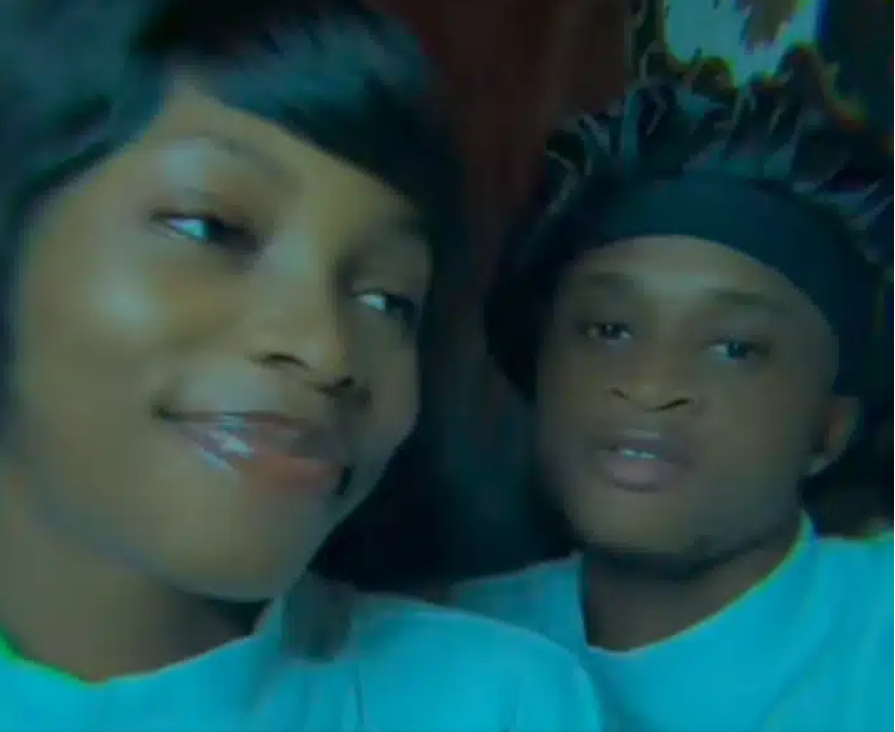 A young woman found herself facing a church suspension due to her romantic involvement with her twin brother. She openly expressed her feelings for her sibling, but her church disapproved of their romantic connection.
In a video she posted on social media, the two twins were shown dancing together to a song. This revelation has left many people questioning whether she was being sincere or if it was all meant as a joke.
The situation has sparked quite a bit of conversation and curiosity among netizens.
The post stirred a variety of reactions from social media users:
@Badiel Ethel commented, "This your story isn't even in the Bible. They might edit the Bible and add twins dating each other. You all are something else."
@wendyshiny shared her own experience, saying, "My dear, that's what happened to me. I left him, but it's not easy because until now, he still says he loves me, and we're all twins 😂🤣🤣🤣."
@STAINLESS ❤️🌹❤️ expressed concern, saying, "I just hope this is all a joke you're playing 🥺."
@Tehillah ❤️ asked a straightforward question, "Does this sound normal to you??"
@Rachel angel💖 offered a non-judgmental perspective, saying, "I'm not trying to judge you; I just want an answer to the question and to understand why the church suspended you."
The post certainly sparked a wide range of reactions and discussions among online users.