How I was Kidnapped by Ritualist but later released as I did not vomit blood – Woman shares True Story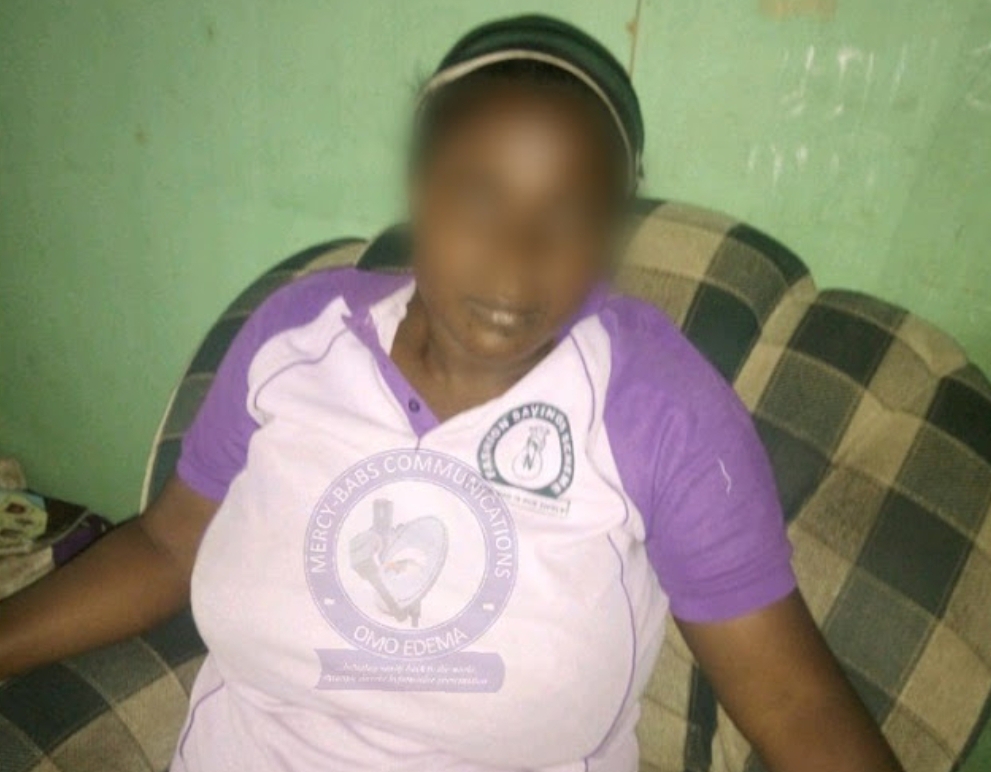 A woman identified as Oyebade Funke was kidnapped by suspected ritualists in Akure, Ondo state, narrated her horrifying experience with kidnappers. The victim was reportedly abducted last Thursday, 27th December, 2018. According to her, she escaped from their den by a divine intervention.
Speaking with Omo Edema, Funke explained that she went to collect a new ATM Card at the First City Monument Bank (FCMB) in Oshinle area of Akure, when she fell into the hand of a commercial motorcyclist who called her by her name and claimed to have once lived in her father's house a long time ago when she was still a little girl. This made her greet him cheerfully before entering his motorcycle.
She said, "We left the place, heading towards my destination; a guy just shouted 'brother' and began to greet the bike man long time as if it had been long they saw last. The bike man apologized to me as he stopped to greet the guy. He eventually asked where the guy was going to and he mentioned market square area which fell on the same road with where I was going.
"The bike man pleaded with me to allow the guy sit behind my back on the motorcycle since he was not going far. I accepted them without suspecting any evil", explained the victim.
She said the bike man asked her of address and she mentioned the area and also asked where she was going from the bank. She said as the guy sat at her back and they were moving, she lost her senses immediately.
According to her, she discovered she became weak and the bike man headed for a different direction entirely.
Funke said when it was around 3pm, they came in and began to attend to the captives one after the other. She said they brought in calabashes; one with a cover taped with a red piece of cloth while other calabashes were empty.
"I had concluded that was my end. But when the ritual got to my turn, they placed the calabash on my head and placed an empty one in front of me. I did not vomit blood. They questioned me again that who was behind me, but I could not respond to them. "I heard them say my head refused to harbour evil.
Another person among them said yes if she refused to vomit that would still not stop the parts of her body from being used for some other things. But one among them said they had no buyers of parts of the body for now."
According to her, "they blindfolded me again and returned me exactly the way and manner they brought me."