Hilarious Moment As Nigerian Monkey Spotted Drinking Odogwu Bitter Inside It Cage (Video)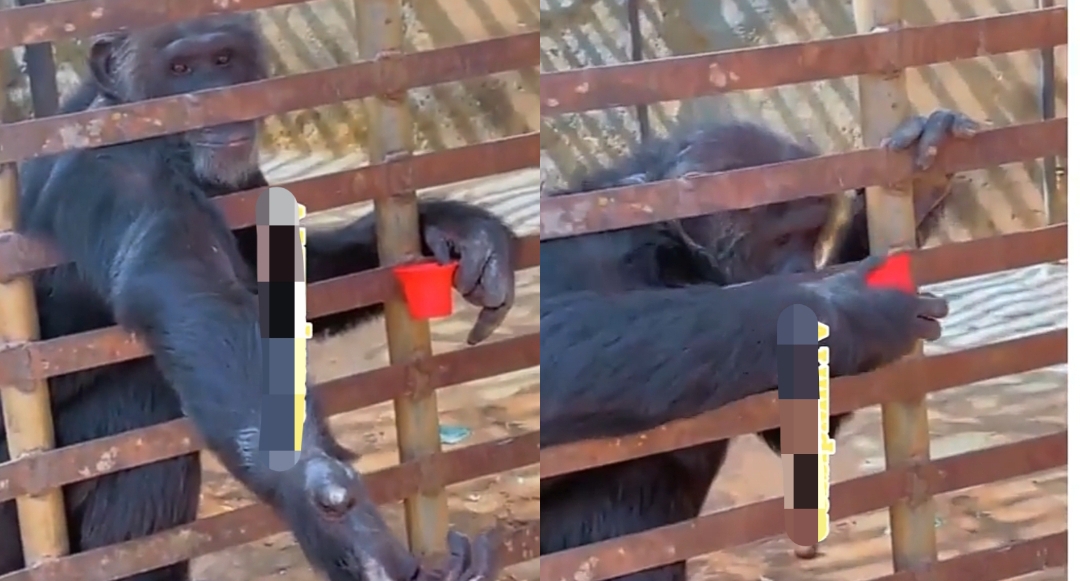 Nigerian Monkey Spotted Drinking Odogwu Bitter Inside It Cage (Video)
Hilarious Moment as two Nigerians gave alcoholic drink called Odogwu bitter to 2 monkeys inside it Cage.
In the Video footage, the two Nigerian boys were heard talking to the monkey "drink Odogwu bitter" And the monkey immediately stretched out it hand and the two Nigerians asked the monkey to bring out it cup and the monkey brought out the cup and the Odogwu bitter was served to the monkey.
After sipping the the Odogwu bitter the monkey demanded for more, but it requested was declined to avoid drinking to stupor.
Watch Video Below: