Father Who Sold His Vehicle To Raise His Kids Get Car Gift From Daughter in Emotional Video Many Years After (Video)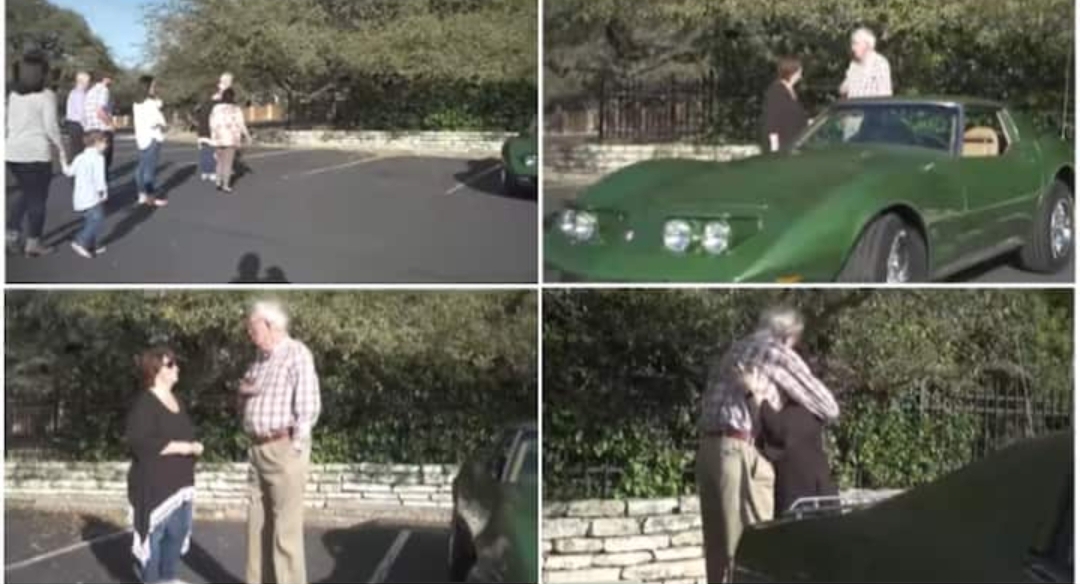 A video of an old man telling his kids how a parked car looked exactly like his vehicle that he sold many years ago has gone viral
The father had to put the vehicle up for sale so that he could be a financially responsible dad to his kids
As soon as he was told by his daughter that the parked vehicle was bought for him, he became joyful and emotional.
A video re-shared by @goodnewsdog shows the moment an old man car saw a similar car he should to drive when he was young.
The man had to sell the vehicle to get some money to raise his kids. When he saw that kind of vehicle many years after in a park, he told his children how he loved it when he still had one.
The passionate father said the car served him well before he finally had to sell it. When his daughter gave him the key to the parked vehicle, he asked "what is this?" and became very emotional
For several seconds, he kept looking at the key in his hand without uttering a word. He sniffled and hugged his daughter. When he reeved the engine, the father was all smiles.
Watch the video below;