Family and God that is what is Important – Comedian AY reacts to News that his Lagos Mansion went up in flames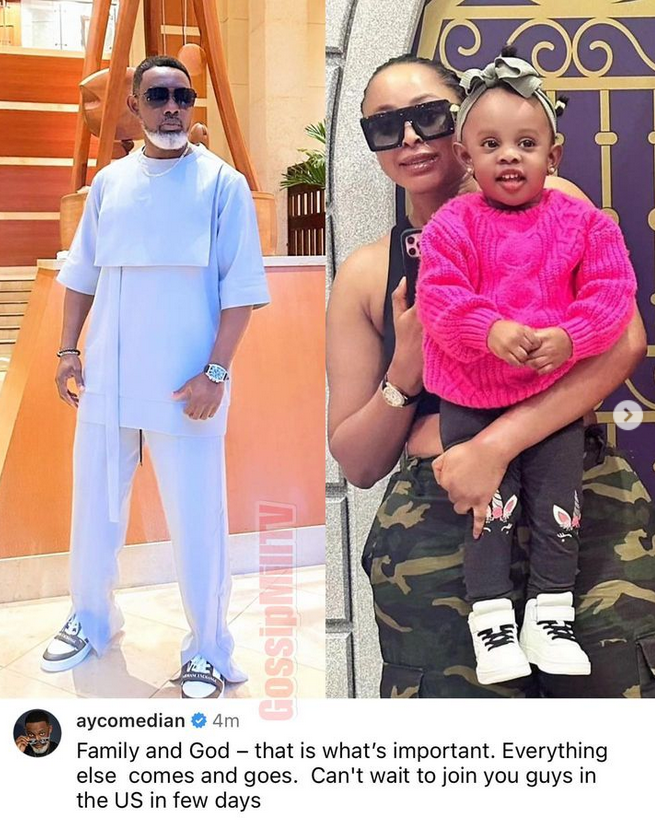 Following a devastating fire that engulfed his Lagos Mansion earlier this week, popular Nigerian comedian AY Makun shared a heartfelt response, highlighting the importance of family and faith in the face of loss.
Ay posted on his Instagram page, emphasizing that family and God should always come first in life, and everything else is secondary. He expressed his eagerness to join his family in the US as soon as possible.
Despite losing his home to a fire, many social media users were struck by the statement he made. He emphasized that family and faith are the most important things in life. Some noted that if he were poor, he may have reacted differently and been more emotional. Nevertheless, his words display a great sense of maturity and strength. If this were to happen to a poor man, he would likely cry for an extended period of time.
@aver: Bigman speech. Poor man will cry till thy kingdom comes. Followed by heavy feeling of badluck and depression.